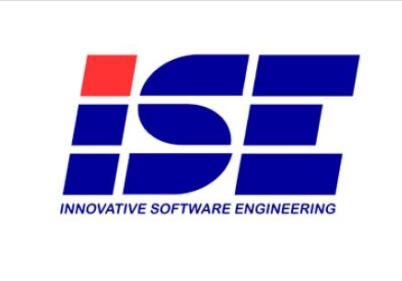 Software company grows from 25 to 36 employees in a year
By Gigi Wood
It's making headlines.
Innovative Software Engineering (ISE) develops software for a number of industries, but has recently received national recognition from the transportation sector for its compliance and safety-related products. The company is also working on major projects for the education and health industries.
The company was featured in Commercial Carrier Journal and Transport Topics in January after Southeastern Freight Lines, which had been using ISE's electronic on-board recorder (EOBR), added ISE's electronic driver vehicle inspection reporting (DVIR) software to improve safety and productivity. And in November, ISE was mentioned in Bus & Motorcoach News when Greene Coach Co. adopted ISE's eFleetSuite software.
"These are very important industry magazines, top-end domains," said Hass Machlab, ISE's president. "We're always working nationally."
Later this year, ISE will celebrate its 10th anniversary. The company started at the University of Iowa's Technology Innovation Center before moving to its own space within the UI Research Park, at 2658 Crosspark Rd., leasing 5,000 square feet. Then in August, ISE moved into its own building at 2850 Coral Ct. The company initially planned to use about 5,000 square feet of its new space and lease out the rest. Because of its growth, ISE is using 7,500 square feet and will likely take up the entire 11,000-square-foot building before long.
ISE now employs 36 people, up from 25 employees this time last year.
"It's a good thing we moved because with our growth, we wouldn't have been able to fit into our old building," he said. "Now, we're almost at capacity and we need to hire more people, so we need more space."
At the leadership level, ISE hired Joe Barry, who most recently served as managing director of Mercer in Iowa City.
"We hired Joe to help us execute our five-year strategy and empower our management team to keep our growth solid and controlled and sustainable," Mr. Machlab said.
About a year ago, the company launched ISE Fleet Services, which produces eFleetSuite, a computer and software program used by the trucking industry to meet federal compliance regulations, prevent accidents and increase driver productivity. ISE partnered with a manufacturing company to create the mDash 4, a low-cost, customizable on-board computer designed to improve fleet scores when rated for compliance by the U.S. Department of Transportation (DOT) and other entities.
"In the last year, we've gotten it out, we've started to sell it and the legislative environment changed a little bit," he said. "The government established Compliance Safety Accountability (program) and the CSA measures fleet safety in seven different areas."
CSA, which is administered by the Federal Motor Carrier Safety Administration, aims to increase truck and bus safety by monitoring and measuring seven factors: unsafe driving, driver fatigue, driver fitness, controlled substance use, vehicle maintenance, cargo and crash involvement.
ISE's software can measure some of those factors for fleet companies.
"The fleets now really need to worry about their safety scores and of course, automation is going to be one of the items that really helps with that," Mr. Machlab said. "Our product is really focused on one of the more important of these safety categories, that EOBR, the electronic on-board recorder, which allows the fleet and the drivers to automatically comply with the hours of service regulations set by the government for how many hours a driver can drive and so on."
Because of the program's ease of use, ISE is starting to get the reputation of "the easy EOBR" in the industry, he said.
"Our product addresses very well the driver fatigue area, the vehicle inspection area and those are very highly weighted in the CSA scores," Mr. Machlab said.
The changing regulatory environment created more industry interest in ISE's products. ISE Fleet Services will also produce a system to assist trucking companies with vehicle inspection reports. The system, known as DVIR, automates DOT-required vehicle inspection reporting and recordkeeping.
Southeastern Freight Lines, which has more than 3,000 vehicles, selected ISE as its electronic driver log provider. ISE's software program is expected to help them eliminate more than 9 million paper forms annually.
"The product is really aimed at the compliance and safety and there are some regulations that have come into place over the last year and people are really interested in and that's what's getting traction," he said.
Mr. Machlab said ISE's products are also gaining attention from the motorcoach industry, which is increasingly using ISE software to meet compliance and safety regulations.
"It's a quick install to become compliant right away," he said.