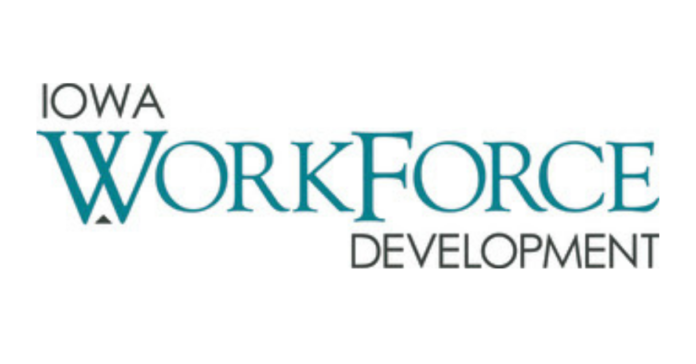 Iowa's seasonally adjusted unemployment rate increased to 3.2% in October, up from 3.1% a year ago, according to a release from Iowa Workforce Development. The state's labor force participation rate decreased from 68.6% to 68.4%, but remains 0.3% higher than one year ago. Meanwhile, the U.S. unemployment rate rose to 3.9% in October, and the national labor force participation rate fell to 62.7%.
The number of unemployed Iowans increased to 56,000 in October from 52,800 in September. The total number of working Iowans decreased to 1,679,900 in October. This  is 8,300 lower than September and 13,600 higher than one year ago.
"October's numbers demonstrate that national economic pressures and the federal government's efforts to slow inflation are having an impact on Iowa," said Beth Townsend, executive director of Iowa Workforce Development. "As we enter the winter, when we traditionally see higher seasonal unemployment rates, we will most likely see these trends continue."
Iowa establishments surveyed in October by the U.S. Bureau of Labor Statistics reported adding 900 jobs to their payrolls, lifting total nonfarm employment to 1,585,100. This gain helped counteract a minor loss of 1,500 in September and was largely the result of hiring in professional and business services and manufacturing within private sectors. The gain includes an increase of 1,200 in government due to hiring in local government education as schools returned from summer break. Overall, government has advanced by 3,900 jobs annually.
Iowa Workforce Development also reports:
Professional and business services added the most jobs in October (+1,400). This monthly gain stops a string of job losses which began in April.
Administrative support and waste management has been responsible for most of the jobs shed (-4,800).
Hiring in durable goods shops helped fuel in increase of 900 jobs in manufacturing in October.
Nondurable goods factories saw minor hiring in October yet trails last year's mark by 1,000 jobs.
Smaller increases included leisure and hospitality (+300), which was fueled by accommodations and food services, and private education services, which added a slight 200 jobs.
Job losses in October were led by trade and transportation (-1,400).
Retail trade was especially weak in October (-1,300). This is the third consecutive loss for this sector which has now pared 2,500 jobs since July.
Construction dropped slightly (-600), as did information and other services, each shedding 500 jobs.
Education and health services have gained the most jobs (+6,000).
Manufacturing added (+2,600). Durable goods factories have fueled all the job growth over this time. Nondurable goods shops shed 1,000 jobs since last year.
Professional and business services has lost 6,700 jobs versus this time one year ago.
For more information on labor force data, visit Iowa Workforce Development.