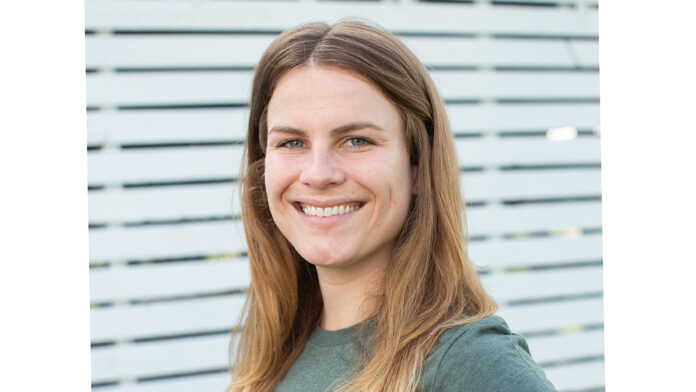 Giselle Bruskewitz has been hired as Iowa Valley RC&D's new program director, according to a release from its board of directors.
Ms. Bruskewitz had been the sales and partnership manager for Field to Family in Iowa City, where she launched and managed the Field to Family Food Hub, forging relationships between farmers, school districts, local restaurants and hunger relief agencies.
Ms. Bruskewitz will bring her experience working with food hubs to Iowa Valley RC&D, where she will work to strengthen programs and projects at community and regional levels in the areas of farm to school, farmers markets, farmer training, food safety, food hub development, food entrepreneur technical assistance, food production and community food security. She will build and identify new partnerships, assist in grant writing and project administration.
"We are excited to have Giselle join the Iowa Valley RC&D team. Giselle has been a great collaborator in the past on several projects. She is going to bring new expertise and experience to our growing team," said Jason Grimm, executive director, in a release.