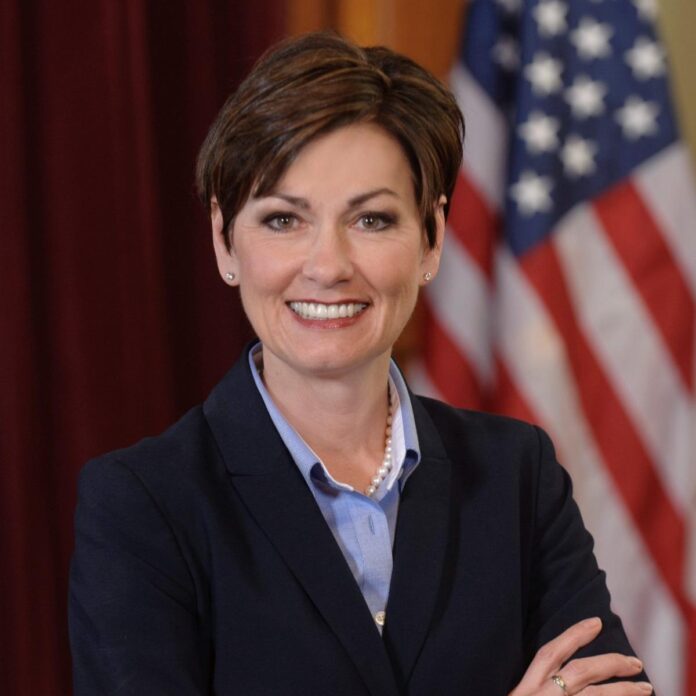 Gov. Kim Reynolds announced today new measures to address the State of Iowa's severe workforce shortage. Starting June 12, 2021, the State of Iowa will end its participation in federal pandemic-related unemployment benefit programs. Iowa will continue to provide regular state unemployment insurance benefits to those eligible.

"Federal pandemic-related unemployment benefit programs initially provided displaced Iowans with crucial assistance when the pandemic began," said Ms. Reynolds. "But now that our businesses and schools have reopened, these payments are discouraging people from returning to work. Our unemployment rate is at 3.7%, vaccines are available to anyone who wants one, and we have more jobs available than unemployed people."

The week ending June 12, 2021, will be the last week that the following federal pandemic-related unemployment benefit programs are available in Iowa:

Federal Pandemic Unemployment Compensation (FPUC)
Pandemic Unemployment Assistance (PUA)
Pandemic Emergency Unemployment Compensation (PEUC)
Mixed Earners Unemployment Compensation (MEUC)

Additionally, effective June 13, 2021, Iowa will no longer waive employer charges for COVID-related unemployment insurance claims.

"Regular unemployment benefits will remain available, as they did before the pandemic, but it's time for everyone who can to get back to work," Ms. Reynolds continued. "This country needs to look to the future, and Iowa intends to lead the way."

"The overwhelming message we receive from employers these days is the lack of workforce that is adversely affecting their ability to recover from the pandemic," said Director Beth Townsend, Iowa Workforce Development. "There are currently over 66,000 job openings posted. Our field offices are open and ready to help. We are very excited to return to providing the support and help we love to provide – helping Iowans find their next great job or new career pathway and helping employers find their next great employee."

The Cedar Rapids Metro Economic Alliance issued a statement regarding Iowa's decision to cease issuing COVID-related unemployment benefits beginning June 1:
"As businesses struggle finding employees to return to work and fill open jobs throughout Iowa, we support terminating Iowa's participation in the federal weekly supplemental unemployment benefits. We must take steps that help our businesses grow and get more employees back to receiving their retirement, health care and other employment benefits. This is a good step on our road to economic recovery for everyone."

The Iowa Association of Business and Industry also praised Gov. Reynold's decision to end supplemental Federal Unemployment Benefits. ABI says they look forward to working with the legislature to get Iowans back to work as well as helping members find workers.