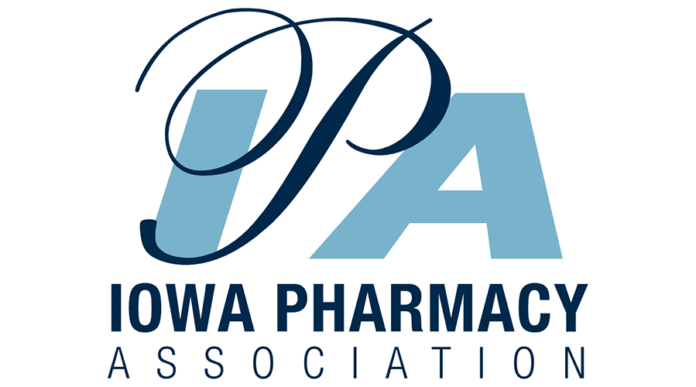 A coalition of leaders from Iowa's business and healthcare community, policy experts and patient advocacy groups are creating the PBM Accountability Project of Iowa to advocate for lower prescription drug prices.
The group's mission is to ensure patients pay no more than is absolutely necessary for medication, while protecting small businesses, according to a press release.
"We all recognize patients need solutions to high out-of-pocket costs for prescriptions," said Seth Brown, an Iowa Pharmacy Association member, in a statement. "By coming together to tackle the monopolistic and unfair business practices of PBMs, we have a real chance to make a difference for patients in Iowa."
Pharmacy benefit managers (PBMs) have taken center stage as policy makers and political candidates debate how best to address rising out-of-pocket healthcare costs.
"PBMs were originally intended to give patients and purchasers leverage when negotiating prescription medicine prices," the news release said. "However, these multi-billion-dollar corporations fail to pass a very large portion of those savings on to the patients, employee health plans, and public insurance programs that pay the final price.
"Currently, only three PBM corporations control more than 80% of the U.S. market share, stifling competition that would reduce costs of prescription medicines Iowans need," the news release added. "These middlemen companies that control the market are vertically integrated with major health insurance corporations. Moreover, they own or manage their own corporate pharmacy networks, deploying them to force independent, community pharmacies out of business."
Jeanne Burmeister, executive director of Prevent Blindness Iowa, said it is time for prescription drug pricing to face more scrutiny and transparency.
"In order to ensure that Iowa patients are paying a fair price that they can afford, we need to reform the pharmacy benefit manager business to prevent these entities from manipulating the price of prescription medicines," said Ms. Burmeister.
The PBM Accountability Project of Iowa intends to advocate for advantageous state and federal policies to keep Iowans away from what they consider to be predatory practices.
Recently released poll results from the coalition show that a majority of Iowans support regulating PBMs once they were given a description of what PBMs are and how they impact everyday people. The results indicate people would be more likely to support candidates for office who are in favor of increased PBM regulation, however, over eight in 10 voters initially knew very little or nothing about PBMs, the study found.
Key findings from the poll, administered by Lake Research Partners and Bellweather Research earlier this year, include:
88% of likely Iowa voters surveyed say it is important to have rules that require pharmacy benefit managers to provide value and lower drug costs to consumers.
75% of likely Iowa voters would be more likely to vote for a candidate who supports regulating pharmacy benefit managers than one who prefers to keep the rules the same.
The coalition believes the following solutions could help rectify the situation:
Requiring PBMs to pass through prescription drug savings to Iowa patients, businesses, and taxpayers;
Instructing PBMs to report to Iowa businesses and state government the PBM acquisition cost of medicines and the sources and amounts of all revenues PBMs receive; and,
Ensuring PBMs are paid only a transparent, competitive fee for the value of their services.