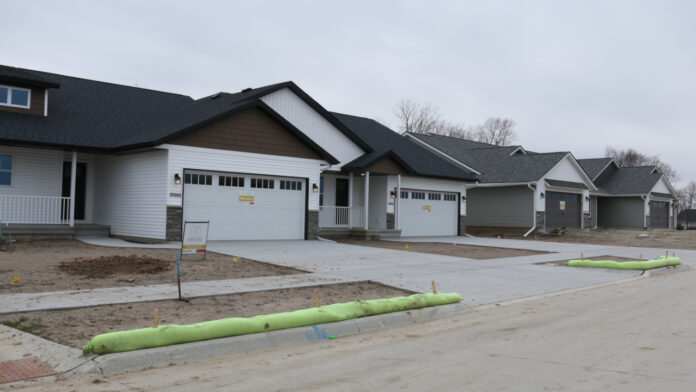 The Iowa Finance Authority (IFA) and the Iowa Economic Development Authority (IEDA) are encouraging Iowans to pledge their support to fair housing in Iowa as part of supporting National Fair Housing Month in April.
In a release, the two groups note that diverse housing options provide Iowans the opportunity to live where they work and can generate substantial economic ripple effects for communities.
New research by IEDA and IFA found 72% of Iowans support the development of housing in their communities to meet the growing demand. However, it also revealed that housing opposition stops nearly 1 in 3 housing tax credit projects and significantly changes another 1 in 4 projects in the state, despite the majority of Iowans being in support of housing.
"Every Iowan deserves the opportunity to live where they work, and when they can, our people, communities and businesses thrive," said IFA and IEDA executive director Debi Durham. "The state needs an additional 61,000 housing units by 2030 to meet the demands of our robust economy. This is in addition to more affordable options for the nearly 40% of renters and 16% of homeowners who currently pay more than 30% of their income on housing."
April marks the 54th anniversary of the U.S. Fair Housing Act, which protects individuals from being discriminated against based on race, color, national origin, religion, sex, familial status or disability. Unlawful actions include refusing to sell or rent housing, making housing unavailable, setting different terms, conditions or privileges for sale or rental of a dwelling, providing different housing services or facilities and falsely denying that housing is available for inspection, sale or rental.
"Race, color, national origin, religion, sex, familial status or disability should never hinder a person's ability to rent or purchase a home in Iowa," Iowa Gov. Kim Reynolds said. "Our state embraces diversity of thought and unlimited opportunities for all. That's why we will continue to ensure fair and accessible housing now and in the future."
The new welcomehomeia.com website provides an avenue for Iowans in support of housing to have their voices heard. In addition to asking Iowans and businesses to log their support for housing, the website offers a newly published guide to rebranding affordable housing in Iowa, guides to facilitate community conversations and the eye-opening research on perceptions of affordable housing in Iowa.
"Many hard-working Iowans, including childcare workers, EMTs and paramedics, food servers, grocery store clerks, nursing assistants and preschool teachers earn less than what is required to afford a market rate apartment and utilities in Iowa," said Dan Garrett of the Iowa Housing Partnership. "Diverse housing options in our communities enhance the strength and prosperity of the economy so all Iowans can thrive. We know that when people can live in communities where they work, there's great benefits to all."
According to the National Association of Home Builders, renters living in an average housing tax credit project in Iowa buy goods and services in their communities, which generates an annually recurring economic impact of $15.9 million from industries such as wholesale and retail trade, eating and drinking establishments and business and professional services, among others, in addition to supporting a total of 279 jobs.