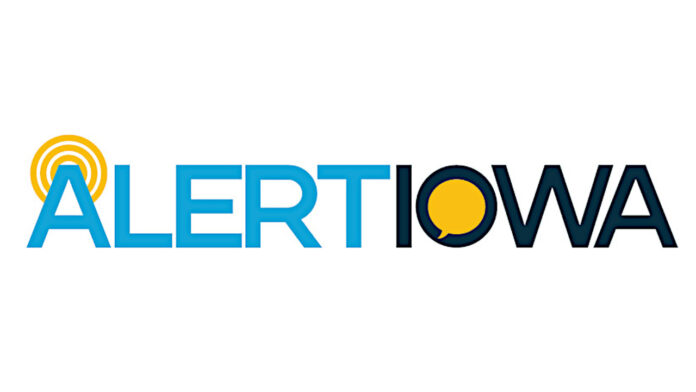 Alert Iowa, Iowa's statewide emergency notification system, is receiving an upgrade that will increase its capabilities to provide emergency and public safety information to citizens.
The Iowa Department of Homeland Security and Emergency Management (HSEMD) is making improvements to the Alert Iowa system, which has been in place since 2014, that will utilize improved technology to make it easier for officials to issue alerts and will provide more options for the public to receive vital information.
"Through Alert Iowa, millions of emergency and public safety messages have been delivered to Iowans," HSEMD Director Paul Trombino said in a release. "This technology will give Iowans the ability to receive important emergency and safety information in the ways that they choose when it matters the most."
Alert Iowa was developed by HSEMD to provide all counties with access to a single, statewide notification system that provides local control of how and when to disseminate emergency and public safety messages to residents. Upgrades to the system are being provided through a new platform from Rave Mobile Safety and will benefit both the people who receive the alerts and the officials who send them.
Residents will be able to sign up through a web portal, via text message, or by downloading an app, and will also be able to choose how to receive alerts, including by voice call, email, or text, and may have the ability to choose to receive alerts in their preferred language. For the officials who send the messages, the upgraded system will make it easier to create and send alerts, give them the option to use social media to deliver emergency messages, and offer 24/7 support.
Currently, 90 counties are using Alert Iowa, including Linn and Johnson counties. Residents will begin receiving messages generated by the new platform by July, when the system transition will be complete.
To learn more about Alert Iowa or sign up for notifications, visit homelandsecurity.iowa.gov or alert.iowa.gov.