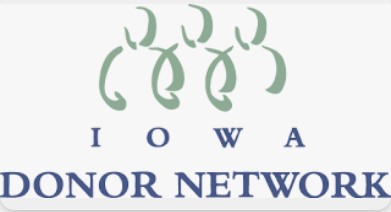 The Centers for Medicare and Medicaid Services (CMS) have designated North Liberty-based Iowa Donor Network (IDN) as a Tier 1 organ procurement organization (OPO) for the third straight year, according to the Iowa Donor Network.
This means IDN, which serves as Iowa's only nonprofit organ and tissue recovery agency, is among the top performing OPOs in the United States. IDN is one of only 15 of 56 OPOs to achieve performance rates in the top 25% for both donation and transplant rates and to be designated as Tier 1 by CMS. The designation is based on measures established by "Medicare and Medicaid Programs: Organ Procurement Organizations Conditions for Coverage: Revisions to the Outcome Measure Requirements for Organ Procurement Organizations" and is based on Multiple Cause of Death (MCOD) data for calendar year 2021.
"Maintaining Tier 1 status requires dedication to our mission, collaboration with our health care partners, and a commitment to continuous improvement. As an organization, we are committed to seeking out new and innovative strategies that allow us to save more lives and be an OPO that others look to as a role model organization," said Suzanne Conrad, CEO of Iowa Donor Network, in a release.
In 2022, 42,800 organs were transplanted in the United States. Iowans can help IDN save lives by registering as organ and tissue donors. Anyone can register as an organ and tissue donor, regardless of age or medical history. To join the donor registry or to learn more, visit IowaDonorNetwork.org.