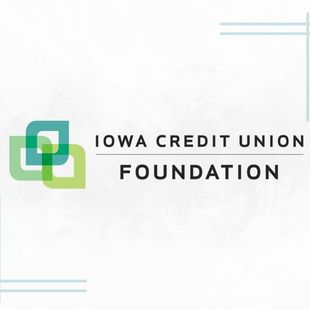 In an effort to champion the financial well-being of Iowans, the Iowa Credit Union Foundation (ICUF) invested more than $155,000 in mission-aligned initiatives in 2022.
The philanthropic arm of the Iowa Credit Union League strengthened its impact through programming and support for credit union members and statewide community organizations. 
Highlights of the impact include:
ICUF hosted its fourth annual People Helping People Financial Coach program, training credit union employees to help members navigate difficult financial situations and address financial inclusion needs. More than 150 coaches from 37 Iowa credit unions have graduated from the program since 2019.

ICUF invested $54,000 in direct assistance to Iowa credit union members in need through its asset building programs and the Warren A. Morrow Memorial Scholarship.

For the third year in a row, ICUF invested in the University of Northern Iowa's Financial Skills for Smart Living Program The program provides educators with a personal finance curriculum to empower students with informed financial decision-making skills. Over 10,000 students have taken the course in high schools across Iowa.
In addition, ICUF continues to address the needs of Iowans through investments, collaboration, education and advocacy. Fifty-one credit unions across the state supported the foundation with a record-breaking charitable donation of $133,250.
ICUF received $67,500 in year-end gifts from Affiliates Management Company, the holding company of the Iowa Credit Union League and its affiliates, to jumpstart its 2023 work. Year-end donations totaled $200,750. 
"The Iowa Credit Union Foundation appreciates the continued support from Iowa credit unions, AMC and its family of companies as we start our work for 2023 and carry out our mission," said ICUF Executive Director Ena Babic Barnes in a statement. "As ICUF continues growing its impact, donations like this allow us to invest more into grants, programs and initiatives that support financial inclusion and well-being for all in Iowa."