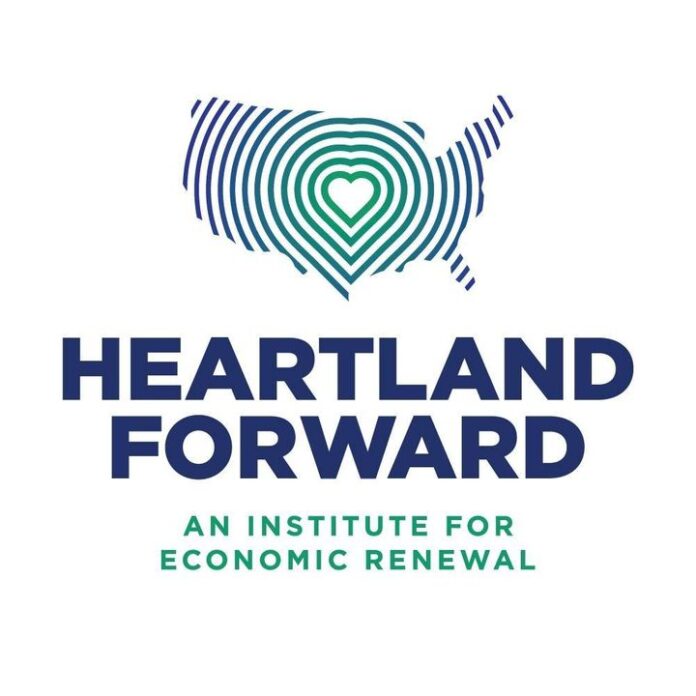 Ten Iowa City entrepreneurs will enter a national idea accelerator program aimed at taking their ideas from concept to action. The participants will join builders from Oklahoma in the cities of Tulsa and Oklahoma City as well as Oxford, Mississippi for a three-month program that kicks off Jan. 20. 
The program is a partnership between Heartland Forward, Builders + Backers and the Iowa City Area Development Group (ICAD). Heartland Forward will bring its Community Growth Program and Toolkit (CGPT), a first-of-its-kind idea accelerator–and Pebble Fund and Buildership program, powered by Builders + Backers, to Iowa City. The cohort of 10 builders in Iowa City is part of Heartland Forward's commitment to funding and supporting 1,000 builders across the heartland by 2023.
In Iowa City those ideas include a personalized music teacher app, an effort to tackle the shortage of childcare, a social sports app to help like-minded people find each other, an effort to introduce more kids to STEM opportunities and a program to encourage more Hispanic students from rural communities to go to college. 
The Iowa City cohort will also include ideas to tackle obesity and create a new model for healthy living, a new sports bar prioritizing plant-based offering, a clothing line designed to inspire community among young people, a new line of Afro-centric garden products and an online learning platform to improve the spatial abilities for kids. 
"Solving problems with an entrepreneurial mindset is key to putting our communities in a position to thrive and rebuild our local economies," Ross DeVol, president and CEO of Heartland Forward, stated in a release. 
"We are thrilled with our community's response to bringing this first-of-its kind accelerator program to Iowa City," said Liz Hubing, director of marketing, community development, and entrepreneurship for the lowa City Area Development Group, stated in a release. "Just as we had hoped, we had an abundance of innovative thinkers who decided they were ready to take the first step in making their ideas a reality."
Iowa City builders include:
Nicole Williams

Jelena Beideman

Pablo Salazar

Thom Johnson

Monique Washington

Lara Marsh 

Jasper Washington

Chuy Renteria

Dady Mansaray

Michael Quinn
At the heart of the CGPT are the Builders + Backers four program pillars, designed to mobilize and equip Builders through: 
Idea Accelerator:

This cohort-based program combines a 45-day Builder Bootcamp to teach participants how to put ideas into action, followed by 45 days of actively executing their ideas through a single experiment.

Pebble Fund

: All of the builders are supported by a $5,000 Pebble Grant to test their ideas. Participants are mentored by Master Builders throughout the program. 

Storytelling:

A comprehensive media program that curates, captures and distributes stories of Buildership, both from within the programs and in communities everywhere. Through video, written stories, social media and media partnerships, the program inspires people to become builders. 
Buildership Workshops: Workshops and other events introduce people to the ideas of Buildership and demonstrate that anyone can generate creative solutions through entrepreneurial experimentation that contribute to the sustainability of communities.