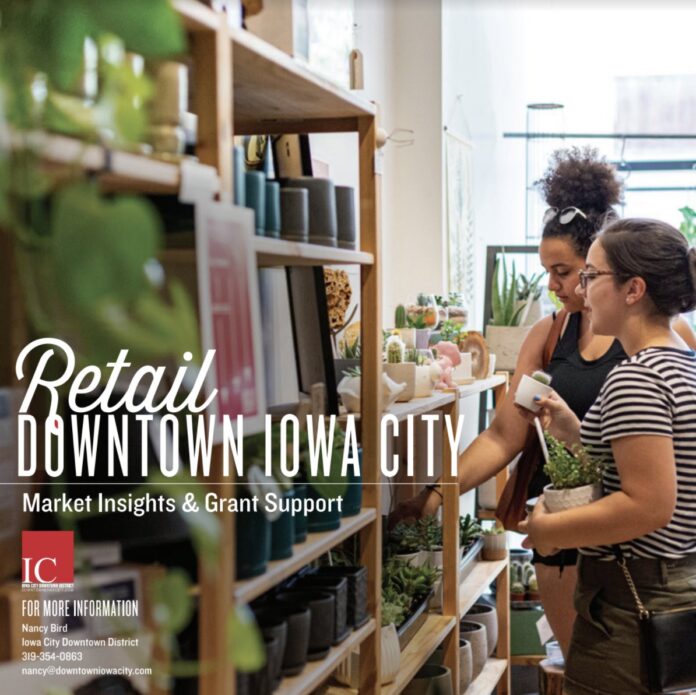 The Iowa City Downtown District (ICDD) upped the ante for its ILoveIC Retail Referral Program, an initiative aimed to reward community members for engaging directly with entrepreneurs and experienced independent retail stores that may be interested in opening a shop in downtown Iowa City. 
A program that started in 2021 has now doubled the cash incentive for those that help land or support attracting a store that enhances men's shopping experience. The program provides a $1,000 reward, up from $500, to those who refer store owners that meet these criteria that result in a newly signed lease downtown and/or a $20 downtown gift card for any referral that results in a new owner contact. 
Using the referral program as a tool in this way helps the Downtown District share the need for additional men's shopping experiences broadly with those in the retail industry while engaging with those that are already passionate about downtown Iowa City.  
"Here we have all of these amazing restaurants, bars and theaters, filled with men of multiple generations and lifestyles.  We have a great opportunity to offer more casual clothes and jeans here so we're tapping into the alumni and community base to help us outreach",  said Executive Director Nancy Bird.
The ILoveIC Retail Referral Program will continue through 2023 or until funds are expired. Those wishing to participate in the referral program should first review the Tips on Engaging Retailers and How to Participate directions.   Anyone that makes outreach and connection with an independent retailer on behalf of the program can fill out the submission form with details on the outreach.
ICDD staff will then follow up and connect directly with the referred shop.  If that shop ends up signing a lease in the Downtown District, the referral will receive between $500 and $1,000, depending on the store type.