Two members of Involta's leadership team have received prestigious professional recognition from industry publications.
Involta president and CEO Jim Buie has been named to the Titan 100 List in Colorado, where he is based. Titans are their region's most accomplished business leaders, demonstrating exceptional leadership, vision and passion.
And Michelle Moran, Involta's senior vice president of sales, product and marketing, was recently named among the Top 25 Women in Technology by Mission Critical Magazine.
The Titan 100 program recognizes Colorado's top 100 CEOs & C-level executives. Collectively, the 2023 Colorado Titan 100 and their companies employ upwards of 50,000 individuals and generate over $37 billion in annual revenues.
This year's honorees will be published in a limited-edition Titan 100 book and profiled exclusively online. They will be honored at an awards ceremony June 1 and will be given the opportunity to interact and connect multiple times throughout the year with their fellow Titans.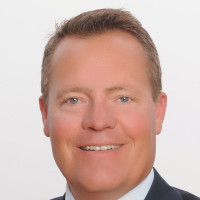 "I am humbled and honored to be recognized alongside such outstanding leaders in their respective fields as part of the Titan 100 program," Mr. Buie said in a release. "I firmly believe that this recognition is a tribute to Involta's collective success, passion and leadership and a true testament to our team's unwavering dedication to continued innovation."
Widely regarded as one of the most rapidly growing and influential communities of executives nationwide, nominees for the Titan 100 must undergo a rigorous selection process, culminating in the ultimate recognition of being inducted into the distinguished Titan 100 Hall of Fame after three years as a Titan.
"The Titan 100 are changing the way that business is done in Colorado," TItan president Jaime Lawmon said. "These preeminent leaders have built a distinguished reputation that is unrivaled and preeminent in their field. We proudly recognize the Titan 100 for their efforts to shape the future of the Colorado business community. Their achievements create a profound impact that makes an extraordinary difference for their clients and employees across the nation."
Mission Critical's Top 25 Women in Technology is celebrating its third year, recognizing women around the world who demonstrate commitment to their industry through leadership and achievements. The honorees represent a broad range of positions in the technology sector and are highlighted for their contributions to breaking glass ceilings and empowering the next generation.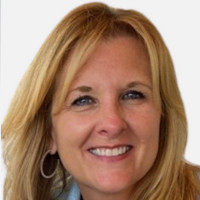 "I am honored to have been selected by Mission Critical as a Top 25 Women in Technology alongside such amazing leaders who are making a difference across the technology industry," Ms. Moran said in a release. "As Mission Critical has clearly identified, diversity, equality, and inclusion are more than just goals for the technology world — they are a necessity. Together, we have the opportunity to close the gender gap and embrace equality. Awareness is a key factor in ensuring we recruit more women to the exciting world of technology. And this starts at a young dage."
Ms. Moran has been at the forefront of mission-critical technology for more than 30 years, leading innovative teams that have successfully deployed new technologies and cutting-edge IT solutions while spearheading the launch of data centers across the country to meet the increase in demand. As the senior vice president for sales, product and marketing, she is responsible for cultivating and supporting Involta's client relationships across eight U.S. markets where Involta operates its data centers.
Involta, headquartered in Cedar Rapids, is an award-winning provider of IT consulting, colocation, cloud, managed services and security.