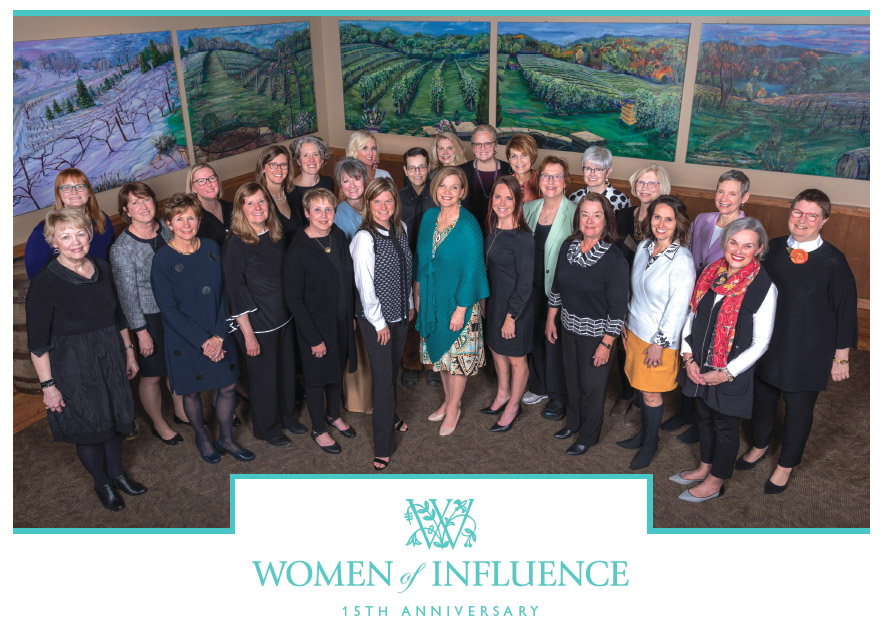 By Adam Moore
adam@corridorbusiness.com
This year marks the 15th anniversary of the Corridor Business Journal's Women of Influence awards, and we are excited to introduce our latest class in this week's special edition.
Coincidentally, this awards program was also the first event produced by the CBJ – then just an upstart newspaper operating out of a basement in North Liberty. It has grown and evolved alongside our publication to become one of the state's premier recognitions of women's leadership. While other CBJ events have come and gone with changes in the business community, our Women of Influence has held strong. Its staying power is a testament to the deep roster of women leaders in the Corridor and the importance the local business community places in honoring their contributions.
This year's class – selected by last year's honorees from more than 65 nominations – arrives at an especially pivotal point for women in the workplace. While much progress has been made on matters of role equality and opportunity, there remains a long way to go on other metrics such as pay and board membership. Women (and many men) are working harder than ever to knock down invisible barriers, and public consciousness around these issues has never been higher. Yet progress remains slow, if not elusive.
The 2018 EPIC Corporate Challenge report from Women Lead Change, out last December, illustrated this dynamic vividly, noting that while the percentage of women serving on corporate boards and in executive and mid-level management roles was up 8.2 points over 2017, the percentage of new hires that were women at those levels actually dropped in comparison to 2016 and 2017. Only 28 percent of EPIC Challenge members, or about 15 companies, reported evaluating gender pay equity over the past three years. Of those, little more than half said they used those findings to make wage adjustments over time.
In short, it's going to take a lot more work and transparency to reform the business world that reveals itself in confidential surveys with the one we all profess to want here in the Corridor. The good news is that this year's class of Women of Influence are ready to change the status quo, and don't take "no" kindly.
Patrice Carroll, the CEO of ImOn Communications, blazed her own trail through the male-dominated world of tech and telecommunications, and now works to serve as a role model for other women hoping to further diversify the industry. Molly Altorfer, a partner with The Common Sense Collective, recalled the imperative, instilled by her grandfather, to "speak truth to power," and her fight to create more leadership opportunities for women. Attorney Mary Kate Pilcher Hayek spoke about the intensity she brings to her advocacy work, whether it's running campaigns for the Iowa City City Council or fighting for the largest school bond in state history.
"It's not like this at all in my day-to-day life … but my inner voice when I'm advocating is really brutal, like, 'I'm gonna win,'" said Ms. Hayek, of Iowa City law firm Hayek, Moreland, Smith & Bergus LLP. "That's how I get motivated."
We hope that after reading our profiles of this year's 10 honorees, you'll be inspired to get out and advocate for that promising young leader in your office, for equal pay or any other issue that's important to the community. After all, for all of the wisdom and influence found in this group, they can't do it alone.
Read about each of this year's CBJ Women of Influence in this special digital edition.