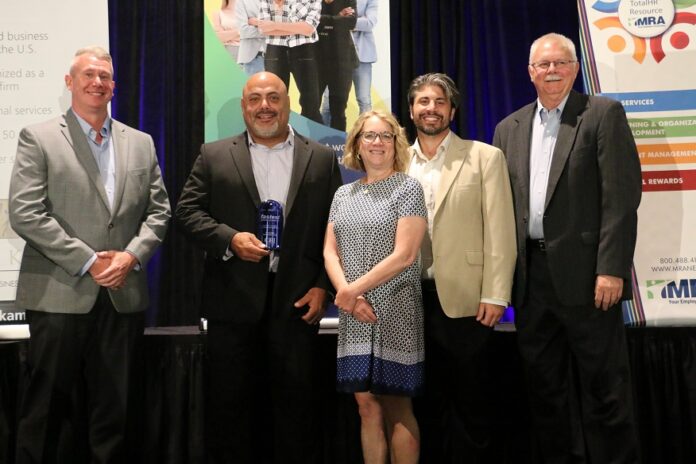 With 248.5% growth between 2019-2021, Integrated Connection LLC was named the Corridor Business Journal's 2022 Fastest Growing Company. 
The top 25 Fastest Growing Companies were recognized at an event June 7 at DoubleTree by Hilton in downtown Cedar Rapids.
When Integrated Connection, a Cedar Rapids-based logistics company, debuted on the Fastest Growing list last year at No. 14 with  49.53% growth, they made a vow to top the list this year.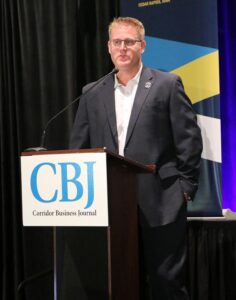 Aaron Warner, CEO of ProCircular, was named TLC Entrepreneur of the Year. He shared three pieces of advice to the attendees.
Be the person who is there early and leaves late. You're always going to learn something in the last 10 minutes. 

You are just as good as that CEO or that big client you are trying to talk to or somebody you've held in really high regard. You're on an equal playing field. 

Be vulnerable. Be willing to admit to your mistakes, own your idiosyncrasies and try not to let the environment that you build bring out bad habits.
More information about the Fastest Growing Company, Entrepreneur of the Year and a full list of the 25 companies will be published in the June 22 issue of the CBJ and corridorbusiness.com.