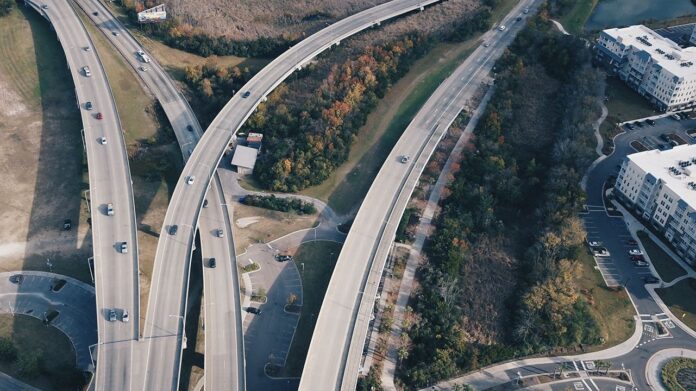 There is rarely a piece of federal legislation enacted without some burdensome unintended consequences or questions about how it will be funded. Still, all in all, we were pleased with the recently passed $1.2 trillion infrastructure bill. 
It is solid for three reasons. First, it shows there is some semblance of cooperation between political parties in Washington D.C. Second, economists estimate that it will modestly improve the nation's economy.
Most importantly, it aims to strengthen our nation's traditional infrastructure system that by all accounts needs improvement.
The nation's oldest national engineering organization, the American Society of Civil Engineers, gave the United States a C minus in its quadrennial report card on the nation's infrastructure.
"The bipartisan infrastructure package is the right investment at the right time. Our architects and engineers work every day to plan and design the infrastructure of our future – safe roads and bridges, sustainable energy and buildings, and clean drinking water," said Jennifer Bennett, president of Shive-Hattery, the architecture and engineering firm headquartered in Cedar Rapids. "The Infrastructure Investment and Jobs Act will move more of these projects forward and make our communities more resilient."
According to a news report, the infrastructure legislation includes the following allocations:
$110 billion

for roads, bridges, and major projects;

$66 billion

for passenger and freight rail;

$65 billion

for broadband internet;

$46 billion

for resilience to help states and cities prepare for droughts, wildfires, climate change, and more;

$39 billion

for public transit; and

$17 billion

for ports and waterways.
With the Cedar Rapids/Iowa City Corridor region also becoming an increasingly important logistics and transportation hub, this legislation will only improve this industry and, consequently, our region's long-term economic vitality.
Passage of a comprehensive infrastructure investment bill has long been a priority for the American Trucking Association, comprised of more than 34,000 motor carriers and industry suppliers across the United States.
The ATA says the bipartisan bill bolsters highway safety, creates new career pathways into trucking, reinforces the supply chain with overdue investments, and provides a foundation for long-term economic growth.
The additional investment in broadband internet through this infrastructure legislation, combined with the efforts of Iowa Gov. Kim Reynolds and her efforts to invest more than $300 million to improve broadband, will help the state become more competitive across its more rural areas.
"Broadband has never been more important for our future. I continue to hear from Iowans who still lack access to the broadband speeds necessary to start a business, telework, or connect with a healthcare provider," Ms. Reynolds said.
This infrastructure legislation, which passed with bipartisan support, is good for the region, the state and the country.