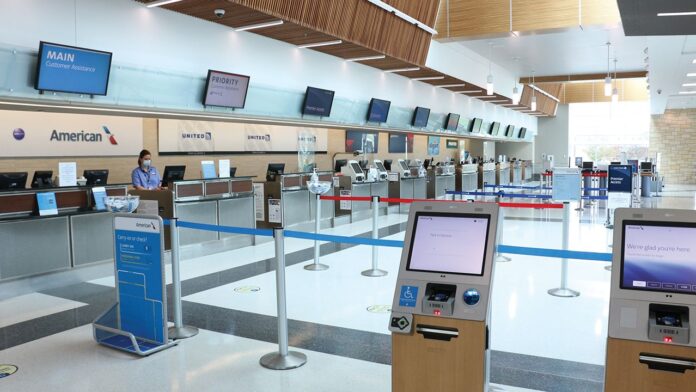 The Eastern Iowa Airport is one of the Corridor region's most important economic development drivers. Its success is our success and vice versa.
That's why it was such great news when Iowa Gov. Kim Reynolds announced earlier this month that the airport would get nearly $29 million in new federal pandemic relief funding as part of a $100 million allocation from the American Rescue Plan Act (ARPA).
There are few stewards of public monies better than officials at the Eastern Iowa Airport. The airport operates without debt and does not use local or regional taxpayer monies in its operations or terminal improvements. 
Giving an appropriate proportion of this $100 million to the Eastern Iowa Airport and the eight other commercial airports across the state rather than just one airport was the most prudent.
The new money will enable the completion of its terminal upgrade project's fourth and final phase, estimated to cost $50 million and put on hold due to the pandemic.
The airport invested nearly $55 million in its transformative terminal upgrade project. 
The ongoing upgrades will include expanded space, additional jet bridges, more concessions and amenities and a continued transition to a geothermal ventilation system. Local funds will match the federal-state investment, and improvements are scheduled to begin in the spring of 2023, according to a news report.
The airport is essentially the region's front door to the world. Making additional improvements to the already impressive terminal will make our airport and region more inviting and compelling to visitors.
Historic tax cuts
At the beginning of March, Gov. Reynolds signed into law one of the largest tax cuts in the state's history.
That's good news for taxpayers and most businesses.
The nonpartisan Legislative Services Agency (LSA) estimates the bill results in a $1.7 billion income tax cut for Iowans and a $230 million reduction in the corporate tax rate when changes are fully implemented in fiscal year 2028, according to a news report.
The most significant change is an income tax cut: Iowans would pay the same 3.9% rate regardless of income. 
In addition, the package includes gradually cutting the corporate tax top rate from 9.8% to 5.5%. Corporate taxes would decrease only when the state exceeds $700 million in corporate tax revenue, according to a news report.
The bill also reduces some significant corporate tax credits.
We thank the governor and the Iowa Legislature for this improvement in our state's tax structure.