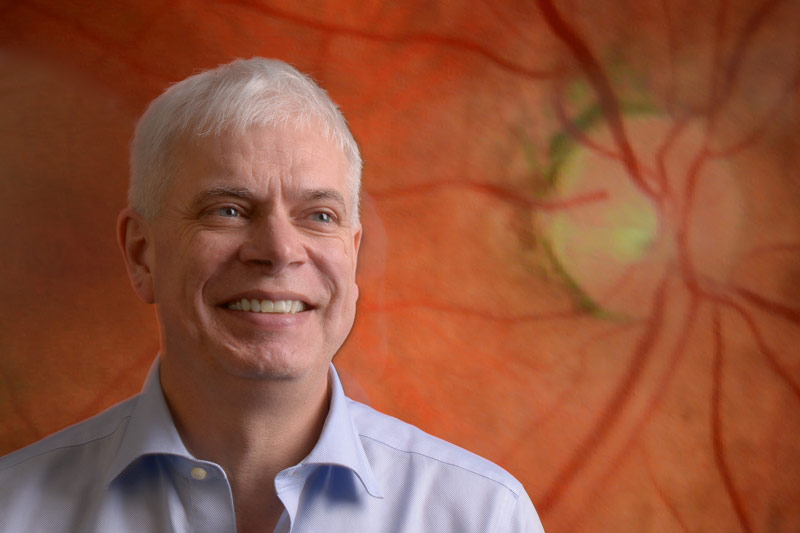 Michael Abramoff, the founder of an AI medical device company based in Iowa City, is on a panel of scientists from eight companies that spun out of U.S. research universities that will speak to Congress members Oct. 25 about the challenges of bringing innovations to market.
The congressional briefings come shortly after U.S. Sen. Jerry Moran (R-KS) reintroduced a start-up bill that aims to address historically low rates of business formation and entrepreneurship. This decline has hit the medical technology industry especially hard with medtech start-ups reportedly decreasing by 70 percent over the past three decades.
Dr. Abramoff plans to speak with members of Congress about policy changes that could help accelerate the development of new health care advancements.
"If we widen the pathway for new AI diagnostic technology to obtain reimbursement, it would attract more companies and investors to the field, ultimately lowering health care costs and improving quality for patients and society," Dr. Abràmoff, a retina specialist at the University of Iowa and the Iowa City VA Health Care System, stated in a press release.
Based on more than 20 years of research, Dr. Abràmoff founded a company called IDx with the goal of increasing health care productivity and commercializing an automated diagnostic tool for diabetic retinopathy, which is a leading cause of preventable blindness. Over the last five years, IDx has been working with the FDA to prove the technology is safe, explainable and effective for use in the front lines of health care.
"If we do obtain FDA clearance, our next challenge is securing reimbursement for a first-of-its-kind AI-based diagnostic device," Dr. Abràmoff stated. "Right now, reimbursement is focused on physician effort and not on an AI diagnosis. We'll have to pave the way."
The congressional briefings planned Oct. 25 were organized by The Science Coalition, a nonpartisan organization that advocates for federal funding for public and private universities.