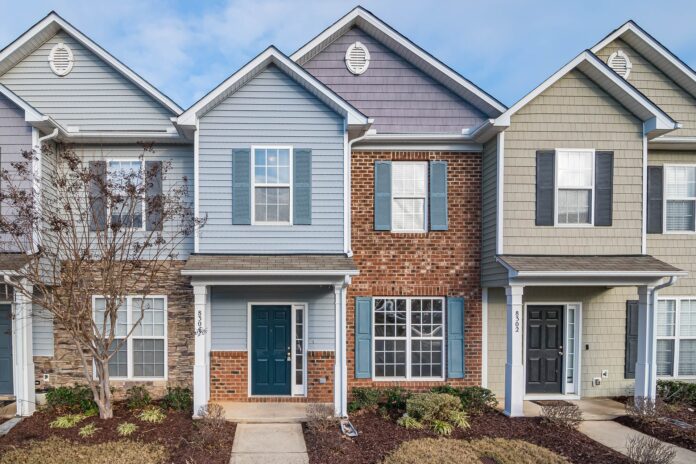 The Greater Iowa City Area Home Builders Association's (HBA) Vocational Training Council (VTC) has been named a Corridor Business Journal 2021 Workforce Leader in the category of Most Effective Training for Existing Employment Needs (Small Company).
In a time when the construction industry has a shortfall of 309,000 workers, according to the Home Builders Institute and the National Association of Home Builders, the Iowa City Area HBA won the award for completing two Architecture-Engineering-Construction initiatives. The construction of five student-built sheds and a student remodel was aimed at giving high school students skilled-trades experience.
The project was completed in collaboration with Kirkwood Community College, the City of Iowa City, and the Iowa City Community School District (ICCSD) during the the 2021 spring semester.
"Developing the construction industry's future workforce by introducing youth to and providing training in the skilled-trades is a key component to combatting this gap," said Iowa City Area HBA President GT Karr of Sueppel's Siding & Remodeling. "The sheds and remodel gave high school students a chance to convert classroom learning into real-life, hands-on work that translates into long-term, lifelong benefits to students and the home-building industry. Such experience makes students desirable to hire and offers a rewarding, lucrative career choice, often without student-loan debt."
All sheds were built in Kirkwood's dual-credit ACE Academy class (named Construction Lab) by 34 high school students from ICCSD's City and Liberty high schools.
Kirkwood's University of Iowa (Coralville) and Washington County Regional Centers included the sheds in their Intro to ACE courses, while Iowa City West High School's shed was through its carpentry class.
The ACE Student Remodel involved 17 total City and Liberty high school students, also through the Kirkwood Construction Lab class, but the daily course was divided into classroom learning and hands-on training.
Workforce Leaders Awards will be presented during a breakfast Sept. 22 at The Hotel at Kirkwood Center in Cedar Rapids.