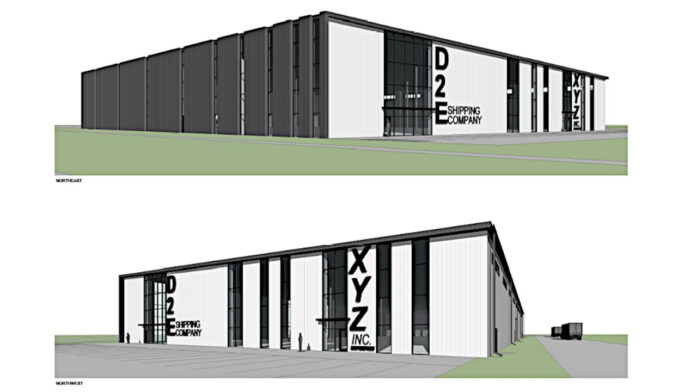 The Cedar Rapids City Council on Tuesday unanimously authorized city financial incentives for two new warehouse facilities in southwest Cedar Rapids.
Economic development manager Caleb Mason told the council the two projects include a 50,000-square-foot building at 655 Capital Dr. SW, which would be leased by Hy-Vee for a bakery and distribution facility, and a 100,000-square-foot building at 10025 Atlantic Dr. SW, which will become the new headquarters for Worley Warehousing. Both would be located in the city's Midwest Commerce Park.
The Hy-Vee building, with an $8 million capital investment, is being developed by 850 Capital LLC, while the Worley building comprises a $10.9 million investment and is being developed by Midwest Commerce V LLC. Both LLC's are entities of local developer Tiffany Earl Williams, Mr. Mason said.
As proposed, both projects would qualify for economic incentives under the city's High Quality Jobs economic development program, which requires the creation of at least 10 jobs at or above the High Quality Wage rate, currently set at $24.40 per hour. The standard development incentive under the program provides a 10-year, 50% reimbursement of increased taxes generated by the project, subject to meeting the employment requirements.
Mr. Mason said the Hy-Vee project would create 30 new jobs, and based on its proposed capital investment, would generate $1.1 million in taxes over a 10-year period, with $465,000 reimbursed over 10 years. The Worley Warehousing project would create 10 new high-quality jobs and retain 20 existing jobs. Based on its proposed capital investment, the project would generate $2.2 million in new taxes over 10 years, with $902,000 being reimbursed over the 10-year period.
Mr. Mason said Worley Warehousing has an agreement to sell its current headquarters building to a new business moving to Cedar Rapids, "so it's kind of a domino effect."
Both projects would be incorporated into the Commerce Park's Urban Renewal Plan, which would come back before the council in June and July, and a development agreement is expected in July, Mr. Mason said.
Council member Scott Overland expressed support for both projects.
"Our local investment in warehousing is definitely paying off, and it's leading to more and more projects," Mr. Overland said. "This is a really big deal for Cedar Rapids to continue to build these warehouses in our city and creating incrementally 20 to 30 new jobs at a high quality wage level. As I've said in the past, I'll do this all day long."