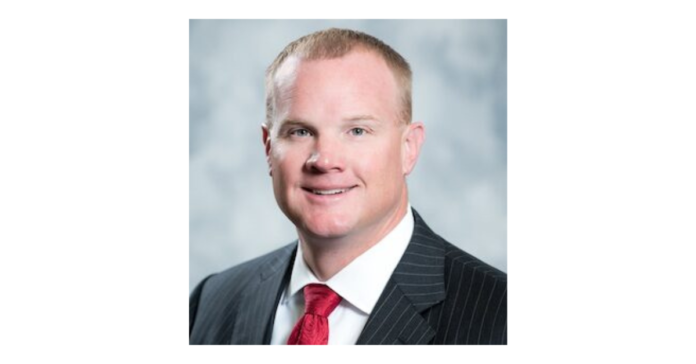 West Des Moines-based grocer Hy-Vee named Jeremy Gosch CEO and president of retail operations, as well as vice chairman of Hy-Vee's Board of Directors on Aug. 16.
The shift, which will take effect Oct. 1, marks a change in leadership strategy for Hy-Vee's executive structure. Mr. Gosch, who began his career as a part-time clerk in Coralville and graduated from the University of Iowa, will lead alongside Aaron Wiese as CEO and president of Hy-Vee's subsidiaries and supply chain.
"As I look ahead to the future, we've reached a point where one person can no longer hold the title of chairman, CEO and president for the entire company," said Hy-Vee Chairman and CEO Randy Edeker, who Mr. Gosch and Mr. Wiese will report to, in a statement. "We have become more than just a grocer. With our focus on health and wellness, pharmacy, restaurants, grocery, distribution and digital assets, it's time we evolved our leadership structure to best position the business for the future, which is why Jeremy will also serve as a CEO for the company."
Mr. Gosch has moved up the ranks at Hy-Vee since 1995 with roles including store director, assistant vice president, executive vice president, co-chief operating officer and chief marketing officer.
"It's imperative that Hy-Vee has excellent leaders overseeing the day-to-day responsibilities for both our growing retail operations and subsidiary operations," said Mr. Edeker. "Both Jeremy and Aaron bring unique strengths to the table with complementary leadership styles that will guide Hy-Vee well into the future."
In April 2021, Mr. Gosch became president and COO.
According to the press release, Hy-Vee is North America's 30th largest food retailer with $13 billion in sales in 2022.
In May, Hy-Vee eliminated 57 corporate positions, just one week after asking 500 corporate-level employees to transition to retail jobs, reports the Business Record.