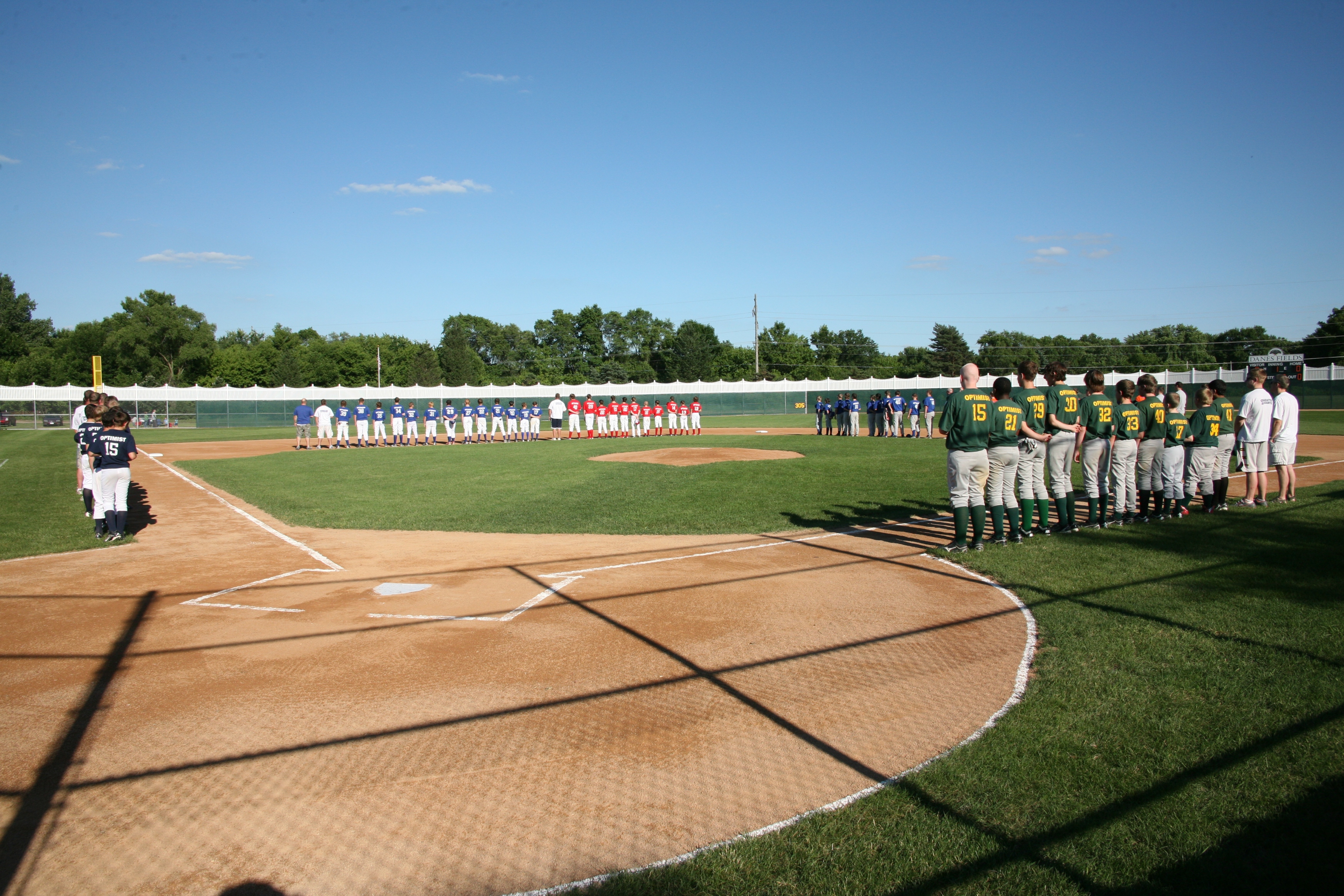 By Angela Holmes
WATERLOO/CEDAR FALLS – It's been a flurry of development in Cedar Valley – not only in its downtowns and riverfronts, but neighborhood ballparks, as well.
"Waterloo is in the midst of a renaissance; growing and developing a quality of life that I, a longtime citizen of the city, have not seen in nearly 40 years," said Bob Hellman, founder and chairman of the board at Hellman, a Waterloo-based advertising and marketing agency. "Our business base has grown dramatically and the new recreational opportunities have given the city a new energy."
In 2008, Mr. Hellman, a "diehard baseball enthusiast and student of the game," set out to build a ballpark at Dr. Walter Cunningham School for Excellence, a local  grade school, near his childhood home in east Waterloo. The completion of Hellman Field sparked more interest, resulting in Build Our Ballpark project, an effort to develop high-quality baseball and softball diamonds in town.
"When we developed Hellman Field on the east side of Waterloo, it became obvious that many other fields in the city were in need of upgrading," Mr. Hellman said. "To make this happen required a non-profit base to raise funds and a business base to handle the promotion and marketing."
Hellman's staff helps with the creative side, such as designing brochures and preparing grant applications, while the city of Waterloo's leisure services department works on the more technical side of renovating the ballparks.
"Marketing and fundraising is our expertise," said Mike Ruane, Build Our Ballpark development director and Hellman's CFO. "It's a great marriage."
Build Our Ballpark has helped raise funds for renovations at other Waterloo ballparks, including a $900,000 project almost complete at Riverfront Sports Park in Cedar River Exchange Park.
Anchored by a $500,000 contribution from the Black Hawk Gaming Association, the nonprofit arm of the Isle of Capri, renovation of Riverfront Sports Park includes new signs, improvements to the park's eight baseball and softball diamonds, electronic scoreboards, bleachers, picnic shelter and tables, new sidewalks and parking improvements.
While work started in 2011 at Riverfront Sports Park, play has not been interrupted, according to Mark Gallagher, Waterloo leisure services sports manager. For example, last Labor Day weekend a softball tournament at the complex brought in more than 30 teams from as far away as Canada, boosting the area's economy.
"All those people go to malls, restaurants and hotels," Mr. Gallagher said.
Five tournaments have been booked so far this year. Once the Riverfront Sports Park project is completed early this summer, all of Waterloo's public ballparks will be updated. Build Our Ballpark also works with other towns to raise money for ballpark improvements; the group is helping Parkersburg with a project.
"We also saw the need in other cities for baseball softball fields that had been neglected, keeping kids from playing America's pastime," Mr. Hellman said.
Since 2008, the number of boys and girls playing baseball and softball in Waterloo has grown from 1,200 to 1,800.
Improvements to the Cedar Valley's ballparks and recreational areas played a role in both Waterloo and Cedar Falls being designated as Blue Zone sites in 2012. The Blue Zones Project is a collaboration between Wellmark Blue Cross and Blue Shield and Healthways as part of Gov. Terry Branstad's Healthiest State Initiative, an effort to make Iowa the healthiest state in the nation by 2016.
"There are tons of options for people to be healthy around here," Mr. Gallagher said.
Another huge driver in the Blue Zones initiative is the Cedar Valley SportsPlex, a 130,000-square-foot recreational center under construction on two blocks at Jefferson and West Third streets in downtown Waterloo.
The facility will include a fitness center, basketball courts, running track, a leisure swimming pool and indoor fields to accommodate soccer, baseball and football.
"We tried to get it built for 12 or 13 years but public funding didn't pass," Mr. Clark said.
The $27-million project, being built by the Waterloo Development Corp., is being funded primarily by private donations. It has also received $750,000 from Vision Iowa's Community Attraction and Tourism program.
Rick Young, a member of the Waterloo Development Corp.'s SportsPlex committee, said the project is still several million dollars short of its goal, but he is confident it will be raised by projected November open date.
"Everybody sees there's a big need for it," he said. "It fills a big void for access to recreational activity during the winter months."
Like the ballparks, the SportsPlex will be available for residents, but will also generate money for area businesses through tournaments and other events, Mr. Gallagher said.
The SportsPlex is the latest project among a number of recent developments in downtown Waterloo. According to Mr. Clark, the city began "intentional development" about 15 years ago to attract and keep young professionals.
"We've been very deliberate in the build-up of downtown," Waterloo Mayor Buck Clark said.
Much of the development revolves around the Cedar River, which runs right through the center of Waterloo.
"The river provides a quality of life," said Steve Dust, president and CEO of the Greater Cedar Valley Alliance and Chamber. "The nature of the interaction with the river has changed from industrial to cultural."
Among the recent developments in downtown Waterloo is the Riverloop Expo, which includes an amphitheatre and public market co-op. This year, boats docks are being added to further encourage the recreational use of the river.
"We are working on the river all of the time to make it an integral part of the plan," Mr. Clark said.