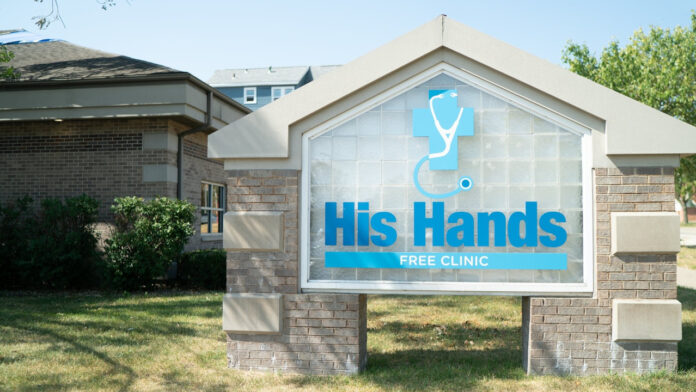 His Hands Free Clinic is seeking the community's help in expanding its free medical care, dental and vital services to those in need.
Through a special His Hands capital campaign, dubbed "Fill The Gap," the 30-year-old clinic is raising money to expand its capacity to increase services, including hiring additional staff.
"The need for free medical care is great in our community, requiring a greater demand for services," His Hands executive director Dawn Brouwers said. "With rising inflation, it's more critical than ever to lend a hand to those who have fallen behind and are in desperate need. Each donation helps fellow community members access healthcare, prescriptions and more that wouldn't otherwise be possible."
His Hands Free Clinic has served nearly 40,000 people since its inception. Each year, approximately 1,000 residents in Cedar Rapids and the surrounding area receive care at His Hands, but that's only a fraction of the approximately 10,000 uninsured and underinsured residents in the community.
About half of His Hands Free Clinic patients are employed in some capacity, but they still remain at or below federal poverty levels. Without intervention, many of these patients' health would have deteriorated.
In addition to medical care, His Hands Free also provides dental, diabetes education and physical therapy, along with many other critical services. Thus far, donations have enabled the clinic to purchase a larger facility and renovate to better serve patients.
"Anyone can step up and help those in need," Ms. Brouwers said. "Every dollar helps those who cannot afford treatment or medications. When we help one person, we're helping the entire community. Treating individuals without insurance with dignity and respect helps people regain hope."
His Hands Free Clinic was created to address the lack of no cost medical care, and to deliver care with Christian compassion.
For more on the His Hands capital campaign and expansion plans, go to hishandsclinic.org/fill-the-gap/.