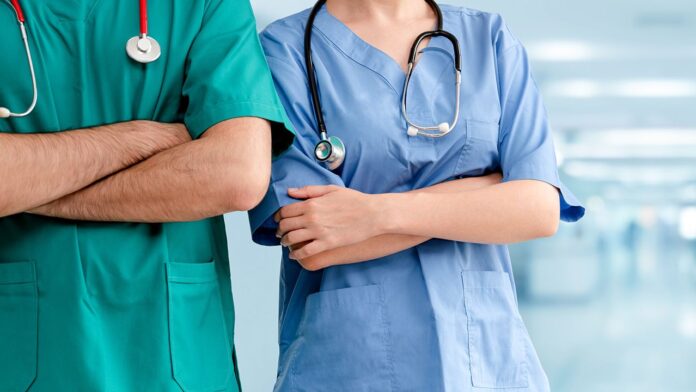 Health care is one of the largest, most complicated and regulated industries. It is also going through a dramatic evolution, no more so than right here in the Corridor. The competitiveness and amount of leadership transitions currently underway are unlike any other industry in the region.
Three of the region's five largest health care providers are undergoing leadership changes. Mercy Iowa City doesn't have a permanent CEO, and it's unclear about the leadership direction of that beloved institution after Sean Williams left the CEO position in September 2021 after three years. 
Last month, the University of Iowa Hospitals & Clinics announced Suresh Gunasekaran, its current CEO, is leaving after this month to lead the University of California San Francisco Academic Health System after only three years in that high-profile position.
And most recently, Tim Charles, the president and CEO of Mercy Medical Center and the dean of the regional hospital CEOs, announced he is retiring at the end of 2022 after leading this Cedar Rapids-based institution for nearly 16 years.
Even Physicians' Clinic of Iowa, one of Eastern Iowa's largest specialty medical centers, elevated Eric Dalton to CEO in January from chief administrative and financial officer after Michael Sundall retired as CEO after 13 years.
Only Michelle Niermann, of UnityPoint Health-Cedar Rapids, remains as CEO and president after being elevated to the top spot in 2019.
These complex institutions are huge economic drivers for the region and state and help make the Cedar Rapids/Iowa City Corridor a great place to live and work. So it's no wonder that Mr. Charles, Mr. Gunasekaran and Ms. Niermann made the CBJ's most influential list in December.
But the industry changes are even more pronounced than just in the C-suite. Consider what's happening in North Liberty.
UIHC is building a new $400 million hospital in North Liberty that will accommodate up to 48 beds, 21 emergency care rooms, 16 operating rooms, two more procedure rooms, laboratories, a pharmacy, advanced diagnostic imaging, outpatient clinics, and teaching and research space.
And Steindler Orthopedic Clinic and Mercy Iowa City announced this month that they created a partnership to collaborate on a medical park in North Liberty and improved access to high-quality orthopedic care in Eastern Iowa.
It seems there is an arms-race-like approach to health care with all the building and development projects which makes sense coming on the heels of the COVID-19 pandemic. But, as one hospital executive recently confided to us: It's about the money. The question that continues to elude us is how will this impact the cost of care?