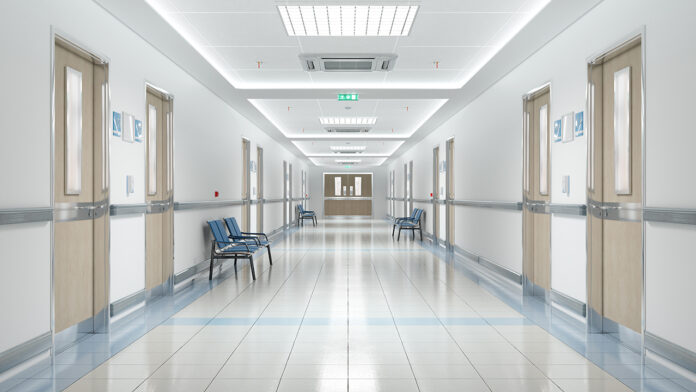 Now that the COVID-19 pandemic seems to be on the back burner, mergers are happening again in the health care industry, with two major announcements occurring in the beginning of March. Meanwhile, Mercy Iowa City's independence and long-term financial stability remain problematic.
West Des Moines-based UnityPoint Health and New Mexico-based Presbyterian Healthcare Services have signed a letter of intent to explore the formation of a new health care organization. UnityPoint Health operates St. Luke's Hospital in Cedar Rapids — one of the region's biggest employers and health care providers.
That announcement came one day after officials from Davenport-based Genesis and MercyOne on Wednesday, March 1, announced the completion of the merger agreement of the two health systems, and that Genesis has joined MercyOne.
MercyOne, headquartered in Clive, Iowa, is a member of Trinity Health, headquartered in Livonia, Michigan. Trinity Health is one of the largest not-for-profit health care systems in the country with 88 hospitals across 26 states. Genesis Health System, its affiliates and partners, offer a continuum of health care services for a 17-county region of Eastern Iowa and Western Illinois.
Seeking more operational scale is not new in any industry, especially the ultra-competitive health care industry. In 1996, St. Luke's Hospital joined the Iowa Health System, a grassroots partnership of Iowa hospitals in Des Moines, Cedar Rapids, Waterloo and Dubuque. In 2013, the Iowa Health System and its affiliates, including St. Luke's, changed its name to UnityPoint Health. 
Although Mercy Iowa City Hospital is an affiliate of MercyOne network, it remains conspicuously and financially independent. Its dire financial performance illustrates what can happen when a smaller health care provider doesn't have scale in an increasingly competitive marketplace.
Reporting by the Cedar Rapids Gazette showed that Mercy Iowa City's business enterprise ended December with a quarterly operating loss of $5.5 million, which — when combined with non-operating losses and deficiencies — totaled $8.2 million, according to new financial documents published by the rulemaking board. That loss dropped Mercy's net assets from $42.7 million at the start of the quarter to $34.5 million by Dec. 31. When compared to a year earlier, Mercy's net assets are down $60.3 million, or 64%, from $94.9 million in December 2021. Including Mercy Iowa City's subsidiaries, net assets have fallen from $8.2 million in December 2021 to $71.5 million in the red.
With the head-scratching similarities in health care provider names aside, we're hopeful that these significant mergers will help keep health care in the Corridor and Eastern Iowa accessible and reasonably priced. We also hope that Mercy Iowa City is able to right its financial ship before the region loses it as a viable independent, non-profit health care provider.