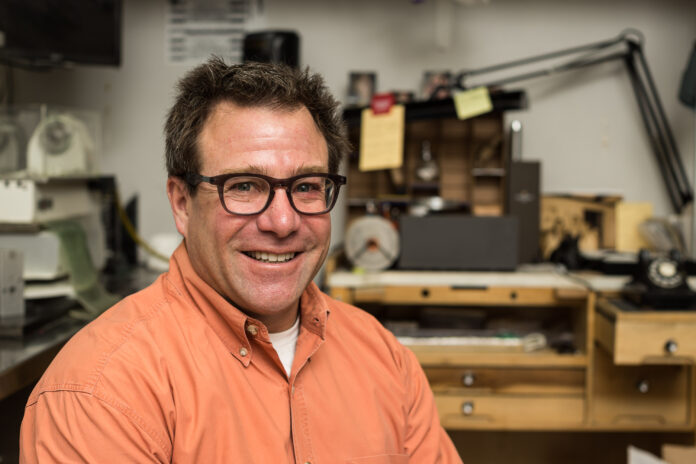 Iowa City jeweler focuses on the unconventional
By Pat Shaver
Just like Pablo Picasso, Mark Ginsberg believes desire defies reason.
Mr. Ginsberg owns M.C. Ginsberg in Iowa City. What may appear to be a traditional family-owned jewelry store is on the cutting edge of applying art in new ways.
"We try to not fit into the preconceived notion of what a jewelry store is," he said.
Even on the retail side of his business, Mr. Ginsberg is innovative.
When a customer first walks into the store at 110 E. Washington St., in downtown Iowa City, the jewelry is not immediately visible. Instead, a wall of drawers houses the store's rings, earrings, necklaces, bracelets and watches and other retail stock. Rather than the traditional setup, where the salesperson stands behind a glass counter to serve customers on the other side, Mr. Ginsberg took a different approach to the jewelry store's layout.
When one of the unlabeled drawers is opened, he wants the experience to be surprising and exciting to the customer. He wants the interaction to be more conversational between the salesperson and customer, who stand together and discuss each piece.
"The experience should be more dramatic and theatrical," Mr. Ginsberg said.
While most drawers contain jewelry, others feature "hidden discoveries," such as luxury lingerie, whips and condoms.
"The trick in retail these days is to try to give the customer something new," he said. "Then it becomes something distinctly unique."
Mr. Ginsberg sells a range of handmade products, along with unique, expensive pieces with historical value.
One item, for example, is a solid gold purse, owned and signed by Sonja Henie, a champion Norwegian figure skater who earned three Olympic medals in the 1920s and 1930s and became a famous actress. Another piece, a yellow fancy vivid flawless ring, is worth $600,000.
"What I like about wealth like this is, I can put it in my pocket and transport it from one country to the next…it's not like owning land," Mr. Ginsberg said. "It's much more than just a piece of jewelry, it's extraordinary art."
Owning pieces like those are also effective ways to pass wealth down generations, he said.
Though the store carries pricier pieces such as Patek Philippe watches, starting at about $13,000, it also offers affordable items.
"You're holding a Ferrari," he said. "But we also have pieces that are $75."
Mr. Ginsberg pointed to the University of Iowa's research and the UNESCO City of Literature as indicators that there are people in the community who embrace art and are looking for luxury jewelry and art pieces.
"The cultural atmosphere exists in Iowa City. Those people have a deep interest in art," he said. "It leads me to believe that people want something unique."
The largest jewelry seller is Walmart, he noted. The average jewelry sale there is $75, but the products aren't unique, he said.
M.C. Ginsberg also offers custom designed jewelry, a process that takes four to six weeks.
Company history
Mr. Ginsberg returned to Iowa City in 1984 when he was 26 years old and bought the business from his father in 1985.
The business has been in the family for four generations; Mr. Ginsberg's daughter, Lizzie (the fifth generation) started working there a year ago after graduating from the UI. His brother, Doug, is a gold and platinum smith and master jeweler at M.C. Ginsberg.
He wants to keep the business in the family for as long as it makes sense.
"There's a lot of different directions that keep the business reinventing itself," Mr. Ginsberg said. "I think when it becomes static, it dies."
One of the ways the business has reinvented itself throughout the years is by incorporating science, modern metalsmithing, jewelry-making and art.
For example, M.C. Ginsberg offers prototyping for complex devices and parts of new inventions, as well as proof of concept for patent processes. M.C. Ginsberg Studios for Advanced Design and Manufacturing, located on the second floor, can produce custom jewelry pieces. The shop has 3D printers, CNC (computer numerical controls) mills, laser welding, induction thermal and vacuum casting machines.
The business has $500,000 of equipment in 1,200 square feet of space. It employs six advanced studio artists with various skill sets.
"If you know how to make a piece of jewelry, which requires hand hammering and hand modeling, you can do anything that requires advanced manufacturing," he said.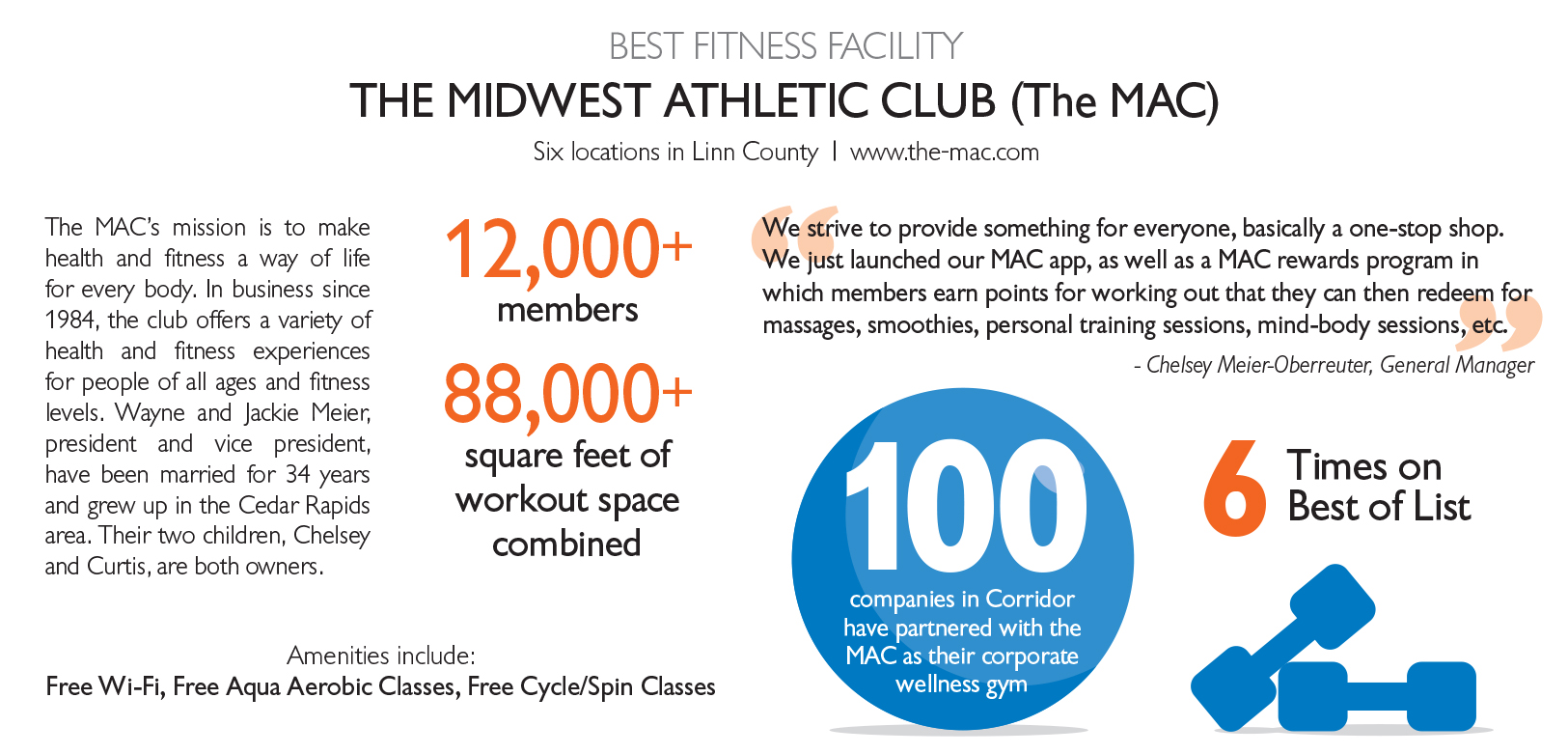 The company began prototyping and modeling medical tools.
"There's no one jeweler on the planet that is doing what we're doing," he said. "Why is it that because I'm a retail jewelry store that I can't do science?"
One example, he said, was designing a piece that could be used to assist in a medical operation of an 8-month old child with an abnormal trachea.
"We started getting requests from doctors to do unique modeling. We're using conventional jewelry techniques to come up with procedures to help surgeons save lives," he said.
The company also designed a portable toilet seat for a 10-year-old Iowa City girl with cerebral palsy.
"That was really rewarding for us to do," he said.
With the 3D printer, the company was able to take a CT scan and print an exact 3D version of a heart constructed from light silicone or plastic material. Doctors were able to take the model and look at it in more detail. They discovered a small hole in the heart that couldn't be spotted on the CT scan.
"We're trying to get insurance companies now to see this should be coded into the surgery," Mr. Ginsberg said. "You can discover things the CT or MRI never showed."
One of the projects the company is focused on now is art inspired by diseases such as the Ebola virus, H1N1, and E. coli. For example, he said, the business is working on designing a light bulb cover inspired by what a generic disease looks like. The idea came while Mr. Ginsberg was flipping through a science magazine that showed close-up images of diseases.