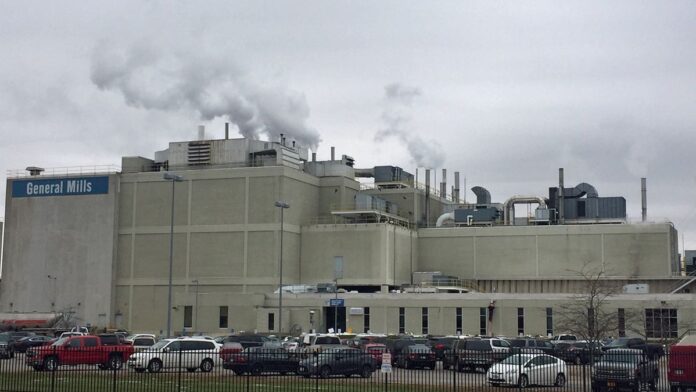 The General Mills production facility in Cedar Rapids. CREDIT KCRG-TV9
By CBJ News Staff
news@corridorbusiness.com
The Iowa Economic Development Authority board has approved tax credits through the state's High Quality Jobs program for General Mills, which is investing $37 million to update a production line at its Cedar Rapids plant amid increased demand for packaged foods.
The Minneapolis-based company plans to invest in upgraded production equipment and new machinery to increase its production capacity at the plant, which produces a range of products including fruit snacks, ready-to-eat cereals and frostings. The project is expected to create or retain 50 jobs, of which three are incented at a qualifying wage of $23.20 per hour.
General Mills has been reporting higher demand for its products since March, when customers began stocking their pantries in response to the pandemic and avoiding restaurant dining. The company said in May that it expects its fourth quarter sales to increase by double digits over the prior year.
The IEDA board also awarded HQJ tax credits to Mid-State Material Handling and Fabrication of Nevada, for a 40,000-square-foot expansion, and to Sabre Industries, of Sioux City, for a new galvanizing site. In all, the projects will assist in the creation of 135 jobs and more than $65 million in new capital investment in the state, according to the IEDA. CBJ