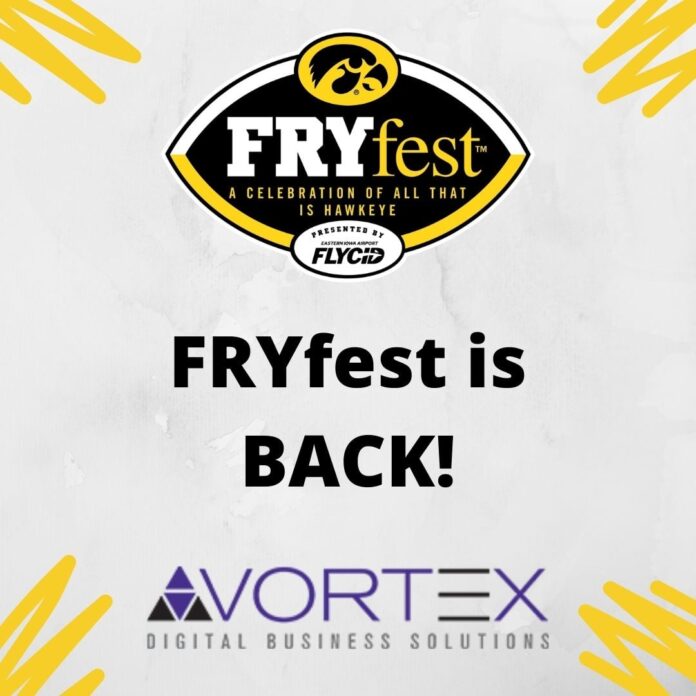 After a COVID-19 hiatus in 2020, FRYFest is back.
According to an announcement by FRYFest organizers, the event will be held Sept. 3, the day before the Iowa Hawkeyes open the season versus the Indiana Hoosiers.
The event is scheduled to be hosted at the Coralville Marriott Hotel and Conference Center and the Iowa River Landing. More details will be announced throughout the summer. FRYfest is produced by Think Iowa City with sponsorship from The Eastern Iowa Airport.
"This year, we'll be celebrating the legends. Honoring all of the greats who have come and gone," said Josh Schamberger, president of Think Iowa City and founder of FRYfest. "We haven't been able to celebrate Coach Fry's life and legacy since he passed away in December 2019. You can bet he's looking down at us and waiting for an Iowa-style High Porch Picnic with his friends Bump Elliott and Lute Olson. We're going to celebrate them in a great way."
FRYfest also has introduced a new website. The new site was designed and produced locally by Corridor Business Journal's Best of the Corridor recipient, Vortex Digital Business Solutions.
New information and details will be posted to the website first.