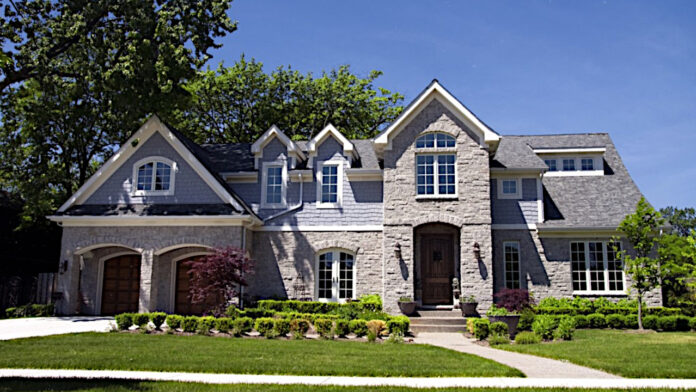 Foreign buyers purchased $53.3 billion worth of U.S. existing homes from April 2022 to March 2023, slipping 9.6% from the previous 12-month period, according to a new report from the National Association of Realtors (NAR). 
Foreign buyers purchased 84,600 properties, down 14.2% from the prior year and the fewest number of homes bought since 2009, when NAR began tracking this data. Overall, U.S. existing-home sales totaled 5.03 million in 2022, down 17.8% from 2021.
"Sharply lower housing inventory in the U.S. and higher borrowing costs across the world have dented international buyers for two straight years," NAR Chief Economist Lawrence Yun said in a release.
NAR's 2023 International Transactions in U.S. Residential Real Estate report surveyed members about transactions with international clients who purchased and sold U.S. residential property from April 2022 through March 2023. 
Who's buying
Foreign buyers who resided in the U.S. as recent immigrants or were visa holders purchased $23.4 billion worth of U.S. existing homes, a 31.4% decrease from the prior year and representing 44% of the dollar volume of purchases. 
Foreign buyers who lived abroad purchased $29.9 billion worth of existing homes, up 20% from the 12 months prior and accounting for 56% of the dollar volume. International buyers accounted for 2.3% of the $2.3 trillion in existing-home sales during that period.
The average and median existing-home sales prices among international buyers were the highest ever recorded by NAR at $639,900 and $396,400, respectively. The two are 7% and 8.3% higher, respectively, than the previous year.
The increase in prices for foreign buyers reflects the increase in U.S. home prices, as the median sales price for all U.S. existing homes was $384,200. 
Buyers from across the world
At $1.23 million, Chinese buyers had the highest average purchase price, with a third purchasing property in California. In total, 15% percent of foreign buyers purchased properties worth more than $1 million from April 2022 to March 2023.
China and Canada remained first and second in U.S. residential sales dollar volume at $13.6 billion and $6.6 billion, respectively. The trend continues, going back to 2013. Mexico, India and Colombia rounded out the top five with $4.2 billion, $3.4 billion and $0.9 billion respectively. 
For the 15th consecutive year, Florida remained the top destination for foreign buyers, accounting for 23% of all international purchases. California and Texas tied for second at 12% each, followed by North Carolina, Arizona and Illinois all at 4%.
"Florida, Texas and Arizona continue to attract foreign buyers despite the hot weather conditions during the summer and the significant spike in home prices that began a few years ago," Mr. Yun said.
All-cash sales accounted for 42% of international buyer transactions compared to 26% of all existing-home buyers. Fifty-two percent of non-resident foreign buyers were more likely to make an all-cash purchase than resident foreign buyers at 32%. Two-thirds of Colombian buyers made all-cash purchases, the highest share among the top five foreign buyer nations. Nearly half of Canadian and Chinese buyers made all-cash purchases. Indian buyers were the least likely to pay all cash, at just 15%.
Half of foreign buyers purchased their property for use as a vacation home, rental property, or both – up from 44% the previous year. Almost three out of five international buyers purchased detached, single-family homes.
NAR is a trade association that represents more than 1.5 million members involved in all aspects of the residential and commercial real estate industries.