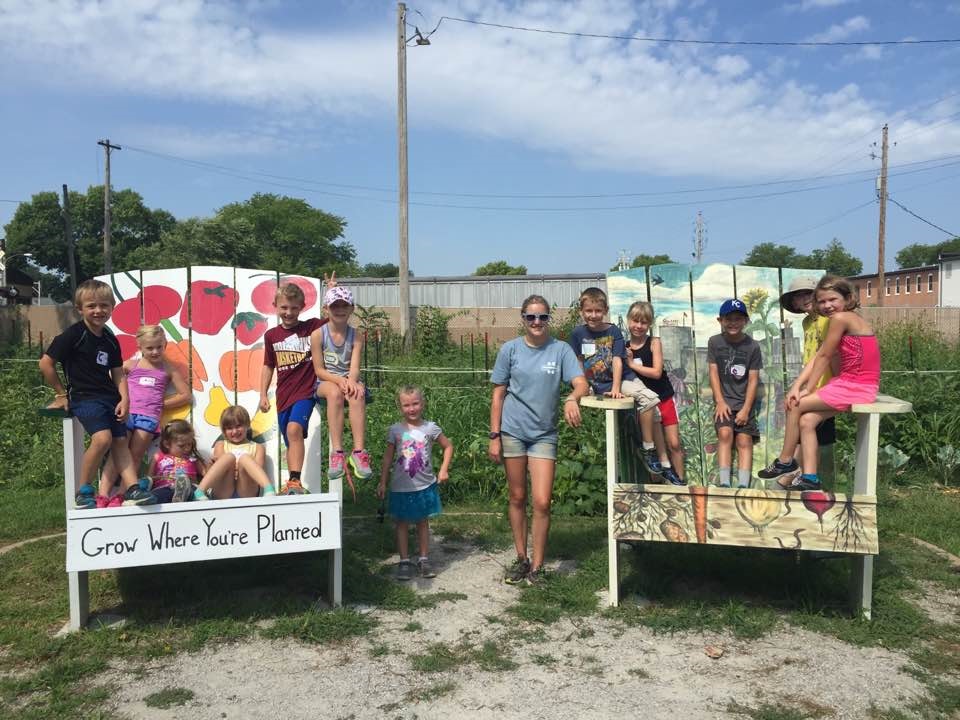 Food Explorers Camp kicks off for the 2017 summer season from 8:30 a.m.-4:30 p.m. June 16. Sixteen kindergarten-second graders will spend a day learning about food through nature exploration, outdoor crafts and meaningful scavenger hunts on the Cultivate Hope Urban Farm located on the 400 block of G Avenue NW, Cedar Rapids.
Food Creator Camp is the newest camp held for sixth-eighth graders. The middle schoolers will have to put on their chef hat and get ready to be creative because it's a competition cook-off.
Cultivate Hope exists to help build sustainable, healthy communities. The program focuses on teaching kids and families how to grow, eat and preserve fresh, high-quality food right in their own neighborhoods.
Tess Romanski, Matthew 25's youth education coordinator, spends the year educating kids about healthy foods by teaching students how to plant and maintain school gardens. In the summer, Ms. Romanski, along with help from FoodCorps and Green Iowa AmeriCorps, run a series of youth food camps on the urban farm.
"One approach to garden education is planting raised garden beds that represent different meals, for example: soup, salsa and salad," she said. "The kids are then responsible for planting the different seeds that contribute to the food. In this way, kids learn different ingredients for their favorite foods, and understand that their food doesn't just come from the grocery store."