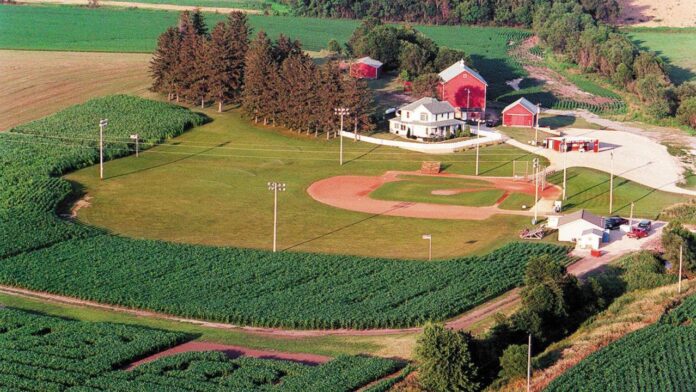 The state of Iowa doesn't get national and international attention as much as we would like. However, we do have the Iowa Caucuses, RAGBRAI and a few other notable occasions. One new media event is Major League Baseball's Aug. 12 Field of Dreams game featuring the Chicago White Sox and the New York Yankees at the newly constructed stadium near the Field of Dreams movie site in Dyersville.
We're hopeful state officials have the foresight to showcase not only the agricultural industry growing around the complex, but also the chance to encourage families, workers and everyone else to relocate to a safe state with solid education and a growing economy that needs more workers.
Widening Interstate 380 is right move
Former Cedar Rapids Mayor Ron Corbett has continually encouraged the region to be proactive and think long-term, especially regarding infrastructure and transportation projects. One such important project is the widening of Interstate 380 between Cedar Rapids and Coralville.
It appears this project is gaining traction with a recent public notice by the Iowa Department of Transportation informing property owners and the public of this potential widening one mile north of Forevergreen Road in North Liberty to U.S. 30 in Cedar Rapids in Johnson and Linn counties.
Much needs to be done before this project comes to fruition, but we are encouraged that this project will happen and will further link our regional economy together.
SBA more important than ever
Before the COVID-19 pandemic, the U.S. Small Business Administration wasn't a government agency that received much attention outside of lenders and entrepreneurs. However, the pandemic highlighted the importance not only of this vital government agency but the very foundation of what our national economy is based on: Small businesses.
The U.S. Small Business Administration celebrated 68 years of service on July 30 as a voice for America's 30 million small businesses and startups. That provides a golden opportunity to acknowledge the critical role it plays.
For nearly seven decades, the SBA has been a part of the small business journey for business owners and entrepreneurs, helping them start, grow, expand and recover from disasters.
"As we emerge from this once-in-a-generation pandemic, we're focused on helping our small businesses build back better — positioning them at the forefront of the reimagining of a future economy that works for all of us," said SBA Administrator Isabella Casillas Guzman in a news release.
The SBA has delivered nearly $1 trillion in economic relief to millions of small businesses in need during the pandemic.  It remains committed to helping underserved communities and businesses everywhere recover and adapt to help keep their doors open and scale from micro-businesses to economic powerhouses.