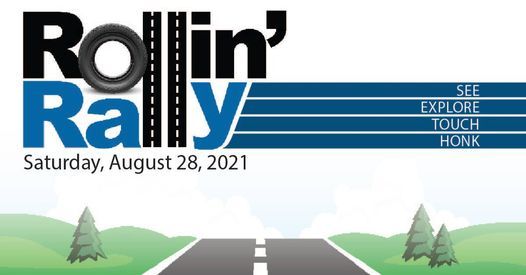 The Rollin' Rally, an interactive experience made possible by the ICR Transportation & Logistics Sector Board and presented by Thompson Truck & Trailer, is back in 2021 following cancellation last year due to COVID-19.
In its third iteration, the Rollin' Rally gives children and adults in Cedar Rapids the opportunity to appreciate the transportation industry up close, all while enjoying snacks and activities. Families will be able to get a bite to eat at a food truck, have their faces painted, blow off steam in the inflatable bounce house, and take a look around at semi-trucks and trailers, construction equipment, and Public Works vehicles.
"The mission of our sector board is to promote and advance the future of the transportation industry," said Thompson's Director of Marketing and Sector Board Chair, Erica Bellach. "The Rollin' Rally gives us an opportunity to showcase some of the great equipment and businesses that operate right here in our community." The board's goal is to grow interest in the industry and funnel interested parties to join the workforce.
In 2019, there were more than 40 participating businesses and 600 attendees.
Additional businesses may still have their equipment on-site, provided they secure a reservation in time. "Like many events, the 2020 Rollin' Rally was canceled due to Covid," said Ashley Grimm, Kirkwood Transportation Business Liaison. "We are so excited to revive this event and continue moving our mission forward."
The event takes place in the Kirkwood Continuing Education Training Center on Saturday, August 28, from 10 a.m. to 1 p.m. and offers free admission. However, attendees are encouraged to bring any nonperishable food items to help fill Horizons Meals on Wheels breakfast bags for home-bound seniors.