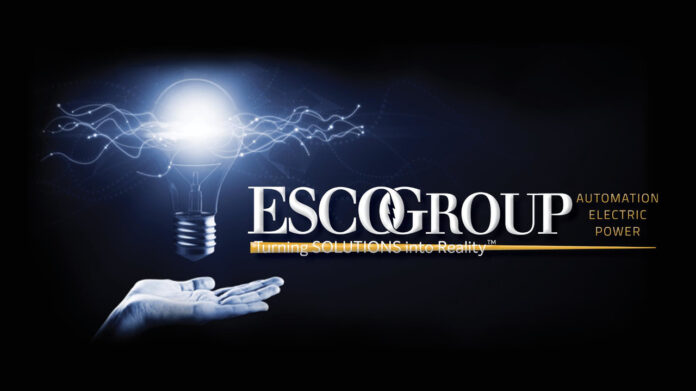 ESCO Group has announced the successful transfer of 100% ownership of the company to its employees via an Employee Stock Ownership Plan (ESOP) for its non-bargaining employees.
The transition was effective Dec. 31, company officials said in a news release.
ESCO, headquartered in Marion, focuses on electrical construction and design, plant services, automation, electrical engineering and design, safety training and consultation, and arc flash analysis.
"All businesses need to have a strategy for the next generation of ownership. Selling to the existing employees ensures ESCO's legacy," said Mark Kraft, assistant director of automation for ESCO Group. "The future success that ESCO will enjoy benefits the employees and, consequently, the local economy."
ESCO Group's ESOP was established in 2017 at 40% level when CEO Ray Brown and shareholders sold 40% of the shares into an ESOP Trust. With an ESOP ownership structure, the company provides stock ownership at no cost to employees. As the company's value – its stock – grows, employee accounts grow in value. ESOP plans, like that at ESCO Group, are federally governed under retirement legislation like 401(k)s. According to the National Center for Employee Ownership (NECO), there are approximately 6,600 ESOPs in the US covering about 14 million employee-owners.
Working in more than 40 states annually and employing over 400 professionals (more than 200 bargaining and 200 non-bargaining), ESCO is an employee-first organization.
"I am so happy for our employees. Although ESCO has always been a responsive and reliable company, we feel that being employee-owned brings a whole new optimism to our work," Mr. Brown said. "The ownership mentality we have experienced has made a big difference and we credit this type of teamwork in getting us through the pandemic with no layoffs to date. Our togetherness has never been stronger."