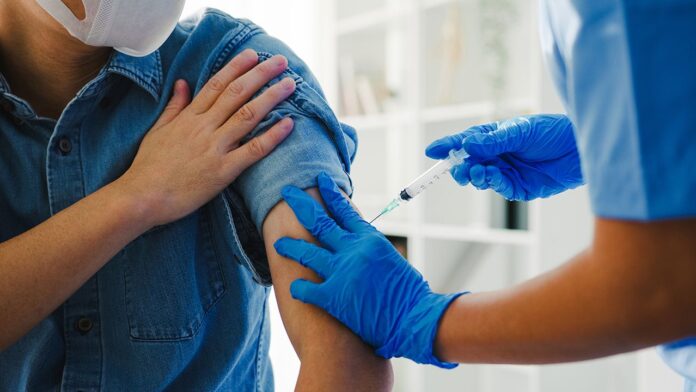 We agree with President Joe Biden that nearly all Americans should get the COVID-19 vaccine. However, until that happens, or until we develop herd immunity, our economy will still not fully recover from the pandemic.
Unfortunately, just over 54% of the U.S. population is fully vaccinated, while over 40 million have been diagnosed with COVID-19, according to the Centers for Disease Control.
Mr. Biden recently unveiled an aggressive plan to get more Americans vaccinated. One of the critical parts is switching the vaccination burden from an individual choice to an employer mandate imposed by the federal government.
The Labor Department's Occupational Safety and Health Administration (OSHA) will issue a rule using emergency authority in the coming weeks to require employers with more than 100 employees to ensure their workers get vaccinated or get tested weekly. That would have an impact on some 80 million private-sector workers, according to a news report.
Companies that don't comply with the rule could be fined nearly $14,000 per violation.
While this might seem like an appropriate, albeit heavy-handed, policy measure from deep in the Washington Beltway, since it's an extension of what the U.S. military and some notable health care and national companies have decided to require, it is not a prudent step on Main Street and could further exacerbate labor challenges.
Like it or not, getting vaccinated has become a highly personal and politically charged issue. We wish it weren't. However, instituting a government mandate on this already sensitive topic is not wise. It could further deepen the political divide on this issue and pose some serious economic challenges in an already tight labor market that will put employers in a troublesome position.
Consider a recent survey by Goldman Sachs, which revealed 80% of small businesses surveyed say that labor issues are affecting their bottom line. Out of the 1,145 respondents, a whopping 73% of them said they are hiring full-time or part-time employees, and 87% of them are struggling to find qualified candidates.
Now add to this challenging environment a government mandate that prohibits you from working for a company with more than 100 employees without receiving the vaccine.
If this mandate survives the inevitable legal challenges, it could spur some more individuals to get vaccinated, which would be a good thing. Still, it could also entrench others' opposition to doing so and cause additional economic hardship for families from losing jobs and employees for small businesses already struggling to find enough workers.
We would recommend the Biden administration work with Main Street businesses to craft another strategy rather than imposing something so heavy-handed that is fraught with unintended consequences.