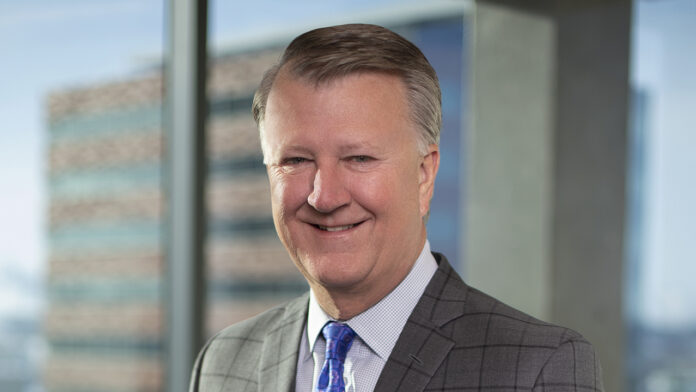 The United Fire Group (UFG) is somewhat of a throwback company. Instead of a faceless publicly traded company — like so many become when they get that big — UFG's ethos is firmly grounded in the community and region where it started, in addition to its requisite commitment to shareholder value.
It is a balance not often achieved by company chief executive officers. 
Randy Ramlo should be able to comfortably retire after 15 years as CEO of UFG knowing that the core set of values used to set the tone for UFG's overall operations are amazingly strong and true thanks to his leadership.
A company's ethos is derived from many factors, but it is usually best drawn from its heritage, its community and its leader.
Mr. Ramlo, a Decorah native and graduate of the University of Northern Iowa, joined UFG in 1984 as an underwriter and quickly grew into key leadership positions, reaching the top spot in 2007.
He received excellent company and community leadership skills from two of his predecessors, John Rife and Scott "Scotty" McIntire, Jr., the son of the company's founder.
Mr. Ramlo led not only UFG, but was a bedrock for the Cedar Rapids community, enabling it to withstand some of its darkest times, including the floods of 2008, the derecho and the COVID-19 pandemic.
We shudder to think how the community, particularly the nonprofit sector, would have fared without UFG's steadfast, but decidedly under-the-radar, commitment. Few people understand how important and generous UFG has been, but due to Mr. Ramlo's humbleness, most never will.
"I want to thank Randy for his leadership and dedication to our company," said Jim Noyce, chairman of the UFG board of directors. "His knowledge of our industry, combined with his ability to build long-lasting relationships, has served our company and its employees, agents, policyholders and shareholders well. He leaves us in a good position to build value well into the future."
During his tenure as CEO, UFG increased the number of employees from 667 to 1,091; increased net written premiums from $501 million to $941 million; and increased its book value from $27.63 to $35.05. Several of his key decisions were the acquisition of Mercer Insurance Group in 2011 and the sale of its life insurance company in 2018.
All of this was done with grace, humbleness and a commitment to Cedar Rapids and Iowa. Well done and best wishes, Randy.
We look forward to welcoming his successor, Kevin Leidwinger, who joins UFG with more than 30 years in the insurance industry, most recently as president and chief operating officer of CNA Commercial in Chicago.