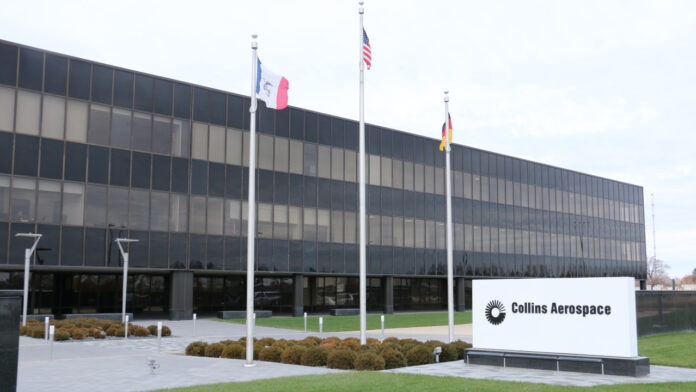 There has been a troubling spate of our region's biggest businesses announcing job cuts over the past 12 months including Pearson, Transamerica/Aegon, and Nordstrom. 
Transamerica/Aegon has undertaken a number of job cuts over the past 12 months, including 40 in June 2022, 55 in October 2022 and 42 in February this year. 
Pearson announced in December that 50 employees from its Iowa City location would be terminated with its North Dodge location now noticeably sparse.
And last September, Nordstrom announced that it would lay off more than 200 workers at its warehouse and distribution center in southwest Cedar Rapids.
Fortunately, the Corridor's largest private employer, Collins Aerospace, remains resilient and its newest investment in microchips has unlimited potential.
Stephen Timm, the president and CEO of Collins Aerospace, said at the CBJ's Economic Forecast Luncheon in January that "when the economy grows, we hire engineers. We hired about 12,000 people last year."
While certainly 12,000 new employees weren't just hired in the Corridor, Collins' business model is working well and its investment  – as well as the city's and Iowa Economic Development Authority's incentives – in microchips bodes well for the company and for the region.
The new announcement has Collins investing in a $22 million expansion project in Cedar Rapids that will receive $1.85 million in tax benefit grant funds through the state's High Quality Jobs Program.
As part of its agreement with the city of Cedar Rapids, Collins Aerospace will retain 25 existing employees and create at least 16 more full-time positions. The 41 positions will be paid an average of $30.24, well above the current High Quality Jobs Program threshold of $25.20 per hour, according to the IEDA grant announcement.
While the number of jobs created and retained with this project is nominal, the potential has us most excited. The project, with a minimum investment of $22 million, involves developing and manufacturing microchips in an existing building on the Cedar Rapids campus of Collins Aerospace.
According to a CBJ news report, the budget for the project includes $9.5 million for building renovation and $12.5 million for machinery and equipment.
City council documents indicate the project will allow the company to "develop and manufacture microelectronic (microchip) technologies for Collins Aerospace communications products and positions (the company) for future growth into adjacent commercial and defense markets."
There has been a concerted effort by the federal government over the past several years to help develop microchip technologies and manufacturing capabilities in the United States as China increases its hostility towards Taiwan, a major microchip producing country.
For example, Intel announced in 2022 that a $20 billion microchip manufacturing facility was being planned in Columbus, Ohio, with considerable investment by the government. 
Why can't the Corridor also be a place for this type of strategic investment? This project just might be the start.