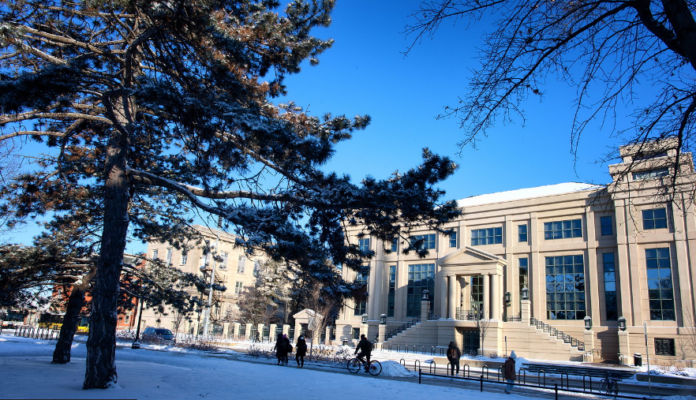 The University of Iowa produces an economic impact equivalent to about 4% of the state's gross domestic product (GDP), according to a study by consulting firm Lightcast commissioned by the Iowa Board of Regents.
The report also found the university totals $8 billion in added income for the state and supports 109,694 jobs.
"The University of Iowa is an unrivaled engine of economic growth in Iowa and for Iowa," said Jon Darsee, UI's chief innovation officer, Jon Darsee, who oversees the university's economic development efforts. "Our research spending and economic development bolster businesses across the state. The strong growth in our spinoff companies, which continue to hire more employees, by itself led to an increased impact of $20 million."
Some noteworthy findings in the report:
One out of every 19 jobs in Iowa is supported by the activities of the University of Iowa and its students.
The alumni impact, or the impact of the increased earnings of UI alumni and the businesses they work for, accounts for $3.5 billion in added income. That is equal to an economic boost of hosting the World Series 534 times.
UI Hospitals & Clinics account for $2 billion in added income.
The average bachelor's degree graduate from the UI will see an increase in earnings of
$22,800 each year compared to someone with a high school diploma working in Iowa.
Taxpayers gain $3.50 in added tax revenue and public sector savings
Iowa's other regent university account forv an additional $6.9 billion in added income and 89,143 additional jobs.
About one in every 10 jobs in Iowa is supported by the University of Iowa, Iowa State University or the University of Northern Iowa. The combined universities account for 7.1% of the state's gross domestic product.
Statistics come from the fiscal year 2021-22.
The full report can be found on the Board of Regents' website. An University of Iowa-specifc report is also available.