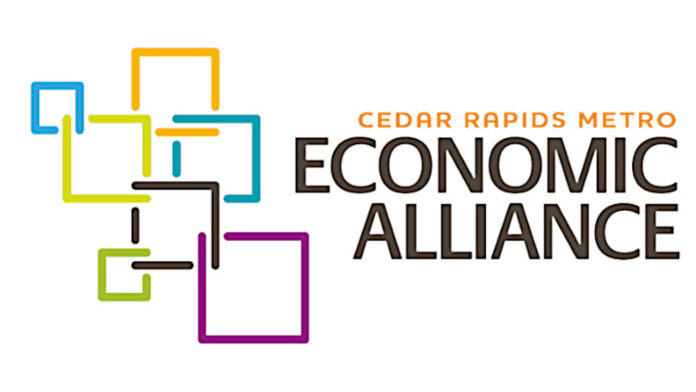 Not traveling this March for spring break? Not a problem. The Cedar Rapids Metro Economic Alliance is offering its first list of spring staycation ideas, sure to keep you and your family busy for the duration of spring break.
"Some folks are still reluctant to travel due to the pandemic, or given rising gas prices, they may be looking for more economical ways to spend spring break," said Doug Neumann, executive director of the Economic Alliance, in a release. "We get asked about local things to do quite often, so we put together this list of how to do a local spring staycation and support our local businesses and venues at the same time."
Here's the list of local staycation ideas:
AirFX                                                                            1100 N. 18th Ave. Hiawatha
Have your kids burn off some energy at this indoor trampoline park, which is also offering a spring break camp, March 14-18.
Cedar Rapids Museum of Art                                         410 Third Ave. SE
The Museum is offering Spring Family Fun days March 12- 20. The Museum is closed on Mondays.
Ride a bike!                                                                  Various locations
This week's weather looks great for a bike ride. Tune-up your bike at Northtowne Cycling & Fitness and hit the trails.
Indian Creek Nature Center                                           5300 Otis Road SE
Speaking of trails, the Indian Creek Nature Center has plenty of trails to explore.  Trails open daily from 5 a.m.-10 p.m. The Nature Center is open daily from 10 a.m.-4 p.m.
National Czech & Slovak Museum & Library                    1400 Inspiration Place SW
Learn Czech and Slovak history and visit the award-winning gift shop
SpareTime Entertainment                                              4601 First Ave. SE
Bowling, arcade games, laser tag and more, as well as an on-site restaurant.
Marcus Cedar Rapids Cinemas                                       5340 Council St. NE
Enjoy the new lounge area and full bar while the kids watch movies.
The History Center                                                        800 Second Ave. SE
Learn all about the history of Cedar Rapids. Open Tuesday, Thursday, Friday and Saturday.
Check out the new Iowa Raptors Youth Recreational Program designed for all skill levels in soccer
Quarter Barrel Arcade & Brewery                                  616 Second Ave. SE
Creative pizzas, old-fashioned arcade games and craft beer for the adults.
The Shell–Little Sports Torts Indoor Play Space               4625 Tower Terrace Road
Over 12,000 square feet of indoor turf for kids to play on. Jump on their small bounce houses, workout on their mini treadmill or stationary bike, or ride down a mini roller coaster.
Civil Axe                                                                       375 Third St. SE, Ste. 110
Break out your inner lumberjack for some healthy ax throwing competition with the family.
NewBo City Market                                                       1100 Third St. SE
Check out a variety of local shops and a wide selection of restaurants.
Linn County Wickiup Hill                                    10260 Morris Hills Road, Toddville
With 50- and 60-degree weather coming our way, Wickiup's "Cats of America" will be a must-see.