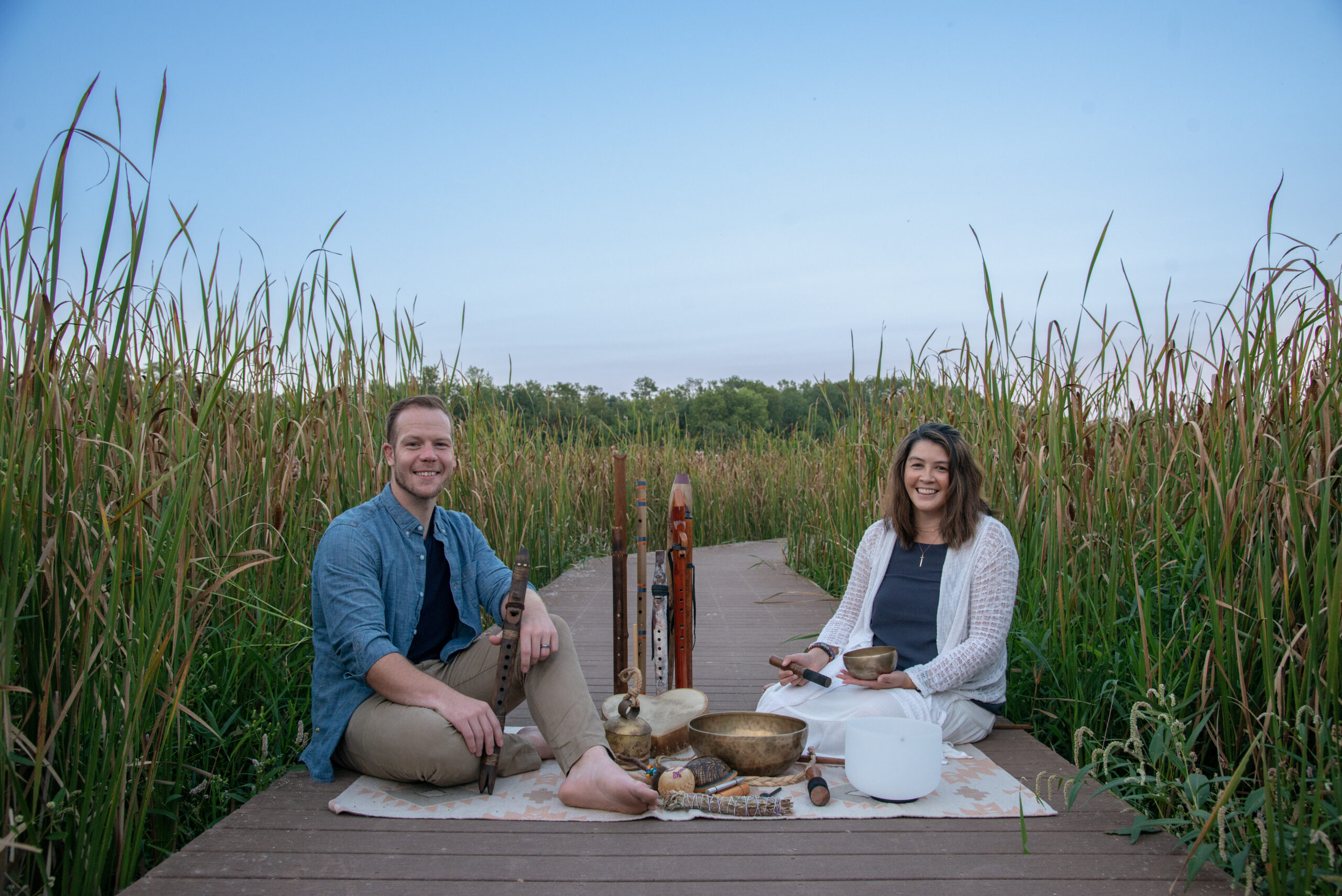 Jonny and Maria Lipford of Cedar Rapids, esteemed figures in the flute community, have announced their acquisition of the Oregon Flute Store.
This institution, serving Native American flute enthusiasts for over 27 years, is set to embark on a new chapter under the Lipfords' stewardship, rebranded as the Horizons Flute Store. 
Jeff and JoAnn Calavan, the original owners of the Oregon Flute Store, are retiring after nearly three decades of building a vibrant flute community.
"We're deeply honored to continue the legacy that Jeff and JoAnn have cultivated," Mr. Lipford said in a statement. "Their commitment to the community has been unwavering, and we carry this responsibility with profound respect." 
The Lipfords' vision for the Horizons Flute Store involves honoring the legacy of the Oregon Flute Store while broadening its offerings and services.
Committed to serving flute players of all levels, they aim to provide high-quality products and exceptional customer service. The Lipfords experienced a significant boom in their business during and after COVID-19 by launching their online learning platform and growing their e-commerce platform. 
Over the last three years, they have placed more than 1,500 native-style flutes into the hands of new and seasoned flute players. The acquisition of the Oregon Flute Store is expected to make them a primary source for flutes and accessories online and in Eastern Iowa.
While the Lipfords anticipate opening a physical location in the future, they will continue to operate out of their home in Cedar Rapids for the time being, sharing the music and passion that has driven their success.
Changes to expect
During the transition, customers will notice immediate changes, including staffing adaptations, changes in product availability, and significant website updates. The existing Oregon Flute Store website will redirect to the new Horizons Flute Store website.
In addition, Mr. Lipford's current website, jonnylipfordmusic.com, will also transition to horizonsflutestore.com, ensuring a seamless digital shift for customers. 
"We're dedicated to ensuring our customers are well taken care of during this change," Mr. Lipford said. "However, we ask for understanding and patience from our community as we navigate this exciting transition."
In addition to offering popular flute cases, books, flutes, and other merchandise for which the Oregon Flute Store was known, the Lipfords plan to introduce new products to serve the greater flute community better. They also aim to integrate the Horizons Flute Store with the already successful Horizons Flute School. Horizons Flute School, Mr. Lipford's teaching platform, boasts a community of over 1,000 students engaged in various courses. From beginner lessons to advanced masterclasses, live Q&A sessions and flute circles, the school provides numerous opportunities for flute players to expand their skills and join a supportive community. Integrating these two platforms will create a comprehensive experience for those passionate about the flute.
Furthermore, the Lipfords are getting ready for their second in-person summit of the year from Sept. 21-24 at Prairiewoods, 120 E. Boyson Road in Hiawatha.

The event includes a public concert where the local community can enjoy performances from award-winning musicians, including Suzanne Teng and her husband Gilbert Levy from New Mexico, Tommy Graven from Oregon, and Jonny Lipford from Cedar Rapids. 
The public concert will occur at Prairiewoods on Saturday, Sept. 23, from 7 to 9 p.m. Tickets are $10 and include a drink ticket.