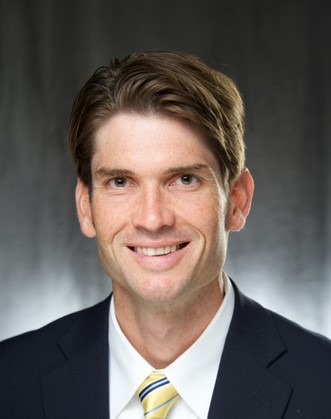 Dr. Benjamin J. Miller, an orthopedic surgeon at the University of Iowa Hospitals & Clinics, has joined the board of directors for Courage Ride, an organization that sponsors an annual charity bike event to raise funds for sarcoma cancer research.
Courage Ride was founded in 2005 by Jackie and Tom Bailey, in memory of their son, Seth. After a courageous eight-year battle with soft-tissue synovial sarcoma cancer, Seth passed away in 2003. Funds raised through Courage Ride go directly to the Holden Comprehensive Cancer Center Sarcoma Research Program at the University of Iowa.
Dr. Miller is the first physician to join the Courage Ride board. Through his work in cancer care and limb salvage surgery in sarcoma, metastatic bone disease and benign bone and soft tissue tumors, he has been a trusted resource for the Courage Ride board of directors.
"We're so grateful to now have Dr. Miller as a board member for Courage Ride," said Leora Houghton, chair for the Courage Ride board. "As a co-leader of the Sarcoma Multidisciplinary Oncology Group at Holden Comprehensive Cancer Center, his insight, knowledge and support are invaluable to our group."
Learn more about Dr. Miller in this interview about Courage Ride, and about all the physicians dedicated to supporting the efforts of Courage Ride on the Courage Ride website.
Visit CourageRide.org for more information about the event, including registration, route maps and how to make a donation.