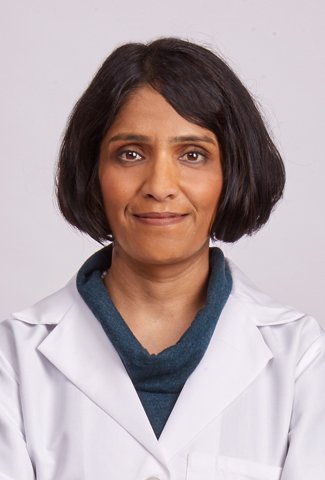 Dr. Gunjal Garg, a fellowship-trained gynecologic oncologist with more than a decade of experience, has joined the new Gynecologic Oncology Clinic at Mercy Cedar Rapids' Hall-Perrine Cancer Center.
She will begin seeing patients on Monday, Dec. 12.
Dr. Garg specializes in procedures for the treatment of ovarian, uterine, cervical, vulvar and primary peritoneal cancers, among others. She has extensive training and experience in performing minimally invasive and robotic surgeries, as well as other complex gynecological procedures.
"I look forward to working collaboratively with the exceptional team of specialists at Hall-Perrine Cancer Center," Dr. Garg said in a news release. "I'm also exceptionally pleased to bring the very best care to women with gynecologic cancers and to make a difference in their lives during such a difficult time."
Dr. Garg earned her medical degree from Gajra Raja Medical College in India. She completed residencies in obstetrics and gynecology at the NSCB Medical College in Jabalpur, India; Rochester General Hospital in Rochester, New York; and Wayne State University in Detroit. She completed her translational research fellowship with a Master of Science in clinic investigation, as well as her fellowship in gynecologic oncology, from the Washington University School of Medicine in St. Louis. She is board-certified in obstetrics and gynecology, as well as gynecologic oncology.
Dr. Garg joins Hall-Perrine Cancer Center from her previous practice in Illinois, where she worked as a gynecologic oncologist.