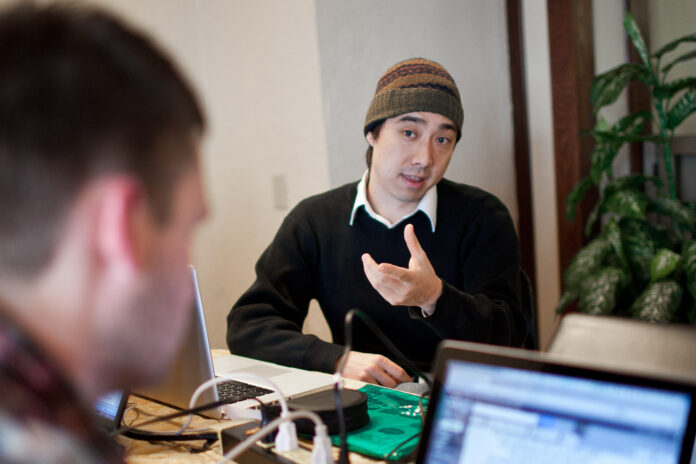 By Gigi Wood
The Iowa City Area Development Group (ICAD) received an important thumbs-up last week.
ICAD is asking the city of Iowa City for a three-year total commitment of $100,000 to help fund a downtown business incubator.
ICAD President Joe Raso met with the city's economic development committee Jan. 17 to pitch the request and the committee unanimously recommended it. The request now moves on to the city council for consideration.
The city has provided ICAD with $100,000 annually in financial support during the past five years to help the group with attracting and retaining interstate companies in Iowa City. ICAD asked the city to continue that support and to tack on an additional $100,000 over the next three years for the new co-working space.
ICAD had asked the state for assistance with funding of the co-working space, but was denied. The state economic development board viewed the request as "an expensive real estate play," Mr. Raso told the committee.
Mr. Raso argued that the number of independent contractors and home-based business owners needing office space and resources is expected to increase during the next several years and pointed to the national trend of cities offering co-working space as a few of the reasons the city would benefit from such a facility.
"Part of the task we have is to create this culture of innovation; it's so important that we make sure we can compete for the individual, not just the company," he said. "A quarter ofIowa's workforce are 1099 (self-employed) workers."
He said that number mirrors national statistics and is expected to increase. The U.S. Bureau of Labor Statistics, he said, expects the number to grow to 40 percent during the next eight years.
"Part of our strategy of making sure we're attracting and keeping those kinds of employees is to create an environment, a culture, where they can get connected and engaged with various resources," Mr. Raso said. "This isn't about just attracting the big corporation or keeping existing companies. A lot of the existing employers here today are using 1099 employees, so what's the marketplace that can support that group?"
In 2010, the city received a $60,000 grant from the Economic Development Administration (EDA) to finance a feasibility study on a downtown Iowa City co-working space, also known as a business incubator. The study concluded that the city should be doing more to offer such spaces, in order to remain competitive in job creation and the attraction and creation of businesses. The study is available at www.icgov.org/creativetechfeasibilitystudy.
"I don't think it's going to cash-flow; it's a public good (investment) more so than anything else," he said. "We want to do this for three years and see how this works."
ICAD hopes to secure a 4,000- to 5,000-square-foot space that would also house ICAD's offices. The group has received about $140,000 in private funding for the project from area businesses such as ACT, Pearson and theUniversityofIowa. Other businesses have offered to provide infrastructure support, such as office furniture.
Mr. Raso said the build-out cost is expected to be about $200,000, with an annual operational cost of $100,000 to $120,000. Co-working space users would be charged monthly membership fees ranging from roughly $200 to $450.
"We try it," Tom Markus, Iowa City's city manager recommended to the committee. "There's no guarantee of ROI (return on investment) on this thing. It's been talked about and it's one of those things that I think is worth taking the risk on… this is the non-traditional approach, which we contemplated in our policy."
ICAD officials have said the incubator/co-working space will help create a "knowledge ecosystem" that would attract businesses from outside of the area, create a culture of innovation and provide a physical address where people could go to plan events and programming to promote said culture.
A need has been expressed to the city and the UI for office space that can be used by solo entrepreneurs and starting businesses. Basically, they need a physical address, a desk, a phone line and video conferencing, among other office amenities. But many of those small companies operate out of the owners' homes to save money. It would benefit the companies to be located downtown, near a variety of resources, including the UI. Several companies have already approached ICAD and the city with an interest in the space.
The knowledge ecosystem takes the idea of a business incubator — desks, phones and office amenities near other resources — and combines it with a greater sense of collaboration. The space could also be used to plan community functions that promote business and innovation.
If the council approves the proposal, the city would continue to pay ICAD its annual $100,000 stipend, as well as an additional $50,000, $25,000 and $25,000, split into the next three years. The proposal is also awaiting ICAD board approval.