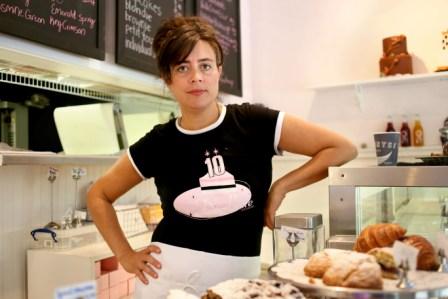 Story by Pat Shaver
Photos by Rachel Jessen
IOWA CITY—Jamie Powers has the ultimate seal of approval.
Ms. Powers, owner/operator of DeLuxe Cakes and Pastries in Iowa City, received a personal email from Martha Stewart praising her pastries.
DeLuxe, which celebrates its 10-year anniversary this week, often caters special events, offering, for example, acts performing at the Englert Theatre a display of pastries. That was the case when Martha Stewart came to Coralville to speak at the Iowa Women's Leadership Conference in April. She tasted DeLuxe pastries and emailed Ms. Powers.
"She said 'it's clear you know what you're doing,'" Ms. Powers said of the email from Ms. Stewart. "When people want to make a statement, they call us."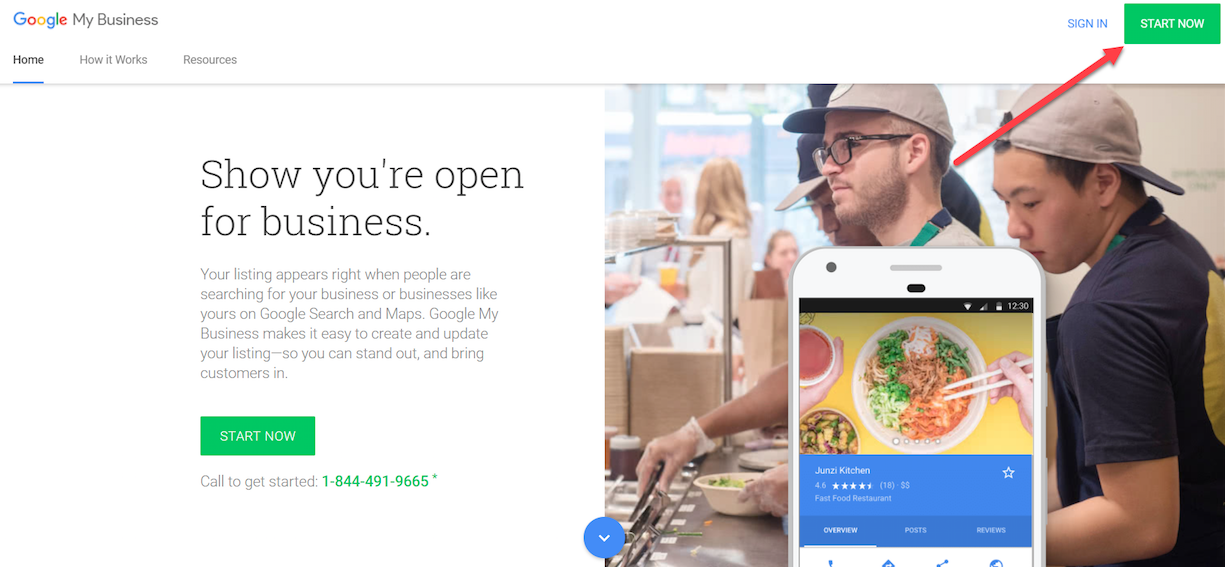 DeLuxe, 812 S. Summit St., is a gourmet neighborhood bakery that specializes in wedding cakes, birthday cakes, cupcakes, holiday treats, pastries, cookies, pies, tarts and more. Ms. Powers said the decorated cookies and the petit fours are among the bakery's top sellers.
"It's a destination location in a quaint, older neighborhood close to downtown. It's pretty charming I think," she said.
Ms. Powers grew up in Iowa City and graduated from the University of Iowa. She was itching to get out of Iowa City, so she moved to Chicago with a friend. She was waiting tables at Bistro 110 in Chicago and the managers were looking for help in the kitchen, so Ms. Powers took the opportunity.
"I just started working in kitchens and learned on the job. I hustled because it's a really competitive world," she said.
Without formal training, Ms. Powers had to learn from her mistakes.
"I almost got fired four times but I knew I didn't want to quit," she said. "I just kept showing up early and staying late."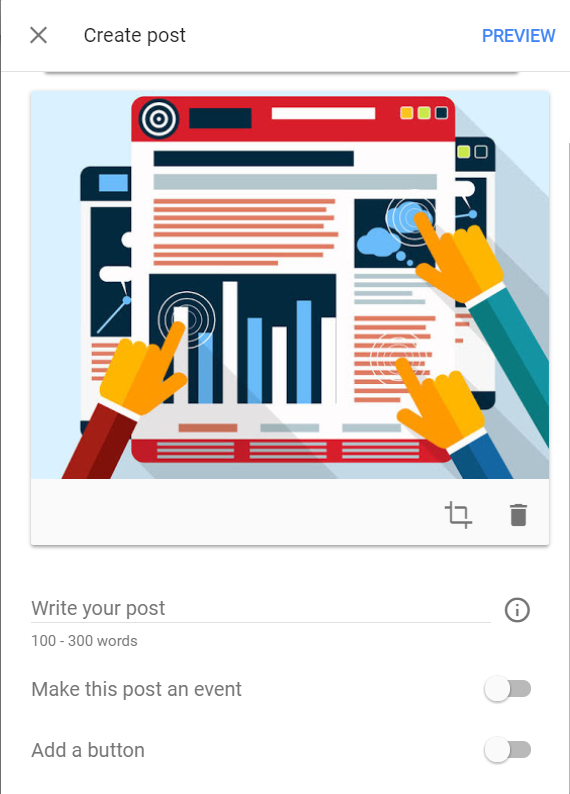 Ms. Powers then moved to Denver, where she worked in kitchens at The Brown Palace Hotel and Gateux Bakery.
After spending some time in Denver, Ms. Powers had a desire to move back to her hometown, Iowa City.
"I love this town, it's a great town and at that time I was drawn back here," she said.
At age 28, Ms. Powers started her business.
She created a bakery menu with a logo and handed it out around town. She baked the orders out of her basement. She had the foresight to be sure to brand her business from the beginning, which helped it grow.
"A pink box and a logo, that's all I had. I wanted to make sure to do that marketing so I wouldn't be seen as a home business. Deep down I didn't want to be a home business, but I was," she said.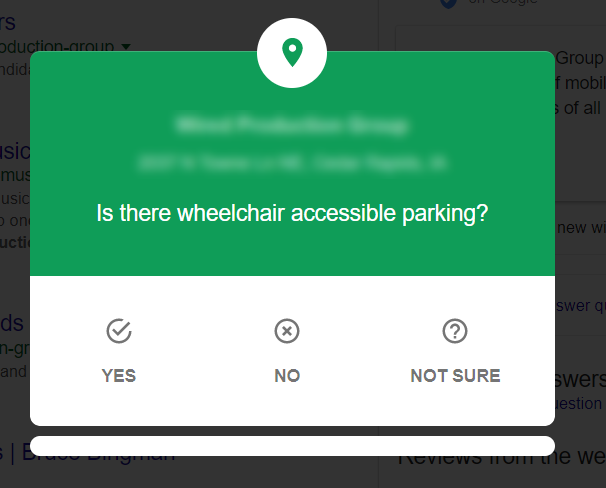 For about nine months, Ms. Powers baked from her basement. As business continued to increase, so did her need for more space.
"I either had to pimp out my basement or stop this and figure out what I wanted to do," she said.
She located an art gallery that sat in an abandoned grocery store on Summit Street and found out it was for sale. She received two business loans, bought the space in July and opened on Nov. 2, 2003.
"It felt natural at the time. Iowa City had an untapped market. I knew at the time that pastry shops in New York were really popular. I'm pretty proud that we've stayed true to that," Ms. Powers said.
In the same way Ms. Powers learned pastry arts and baking, she learned business.
"The biggest challenge after you open a business is you're in euphoria when you open, but after three to four months, you wake up and it's still there and you have to do it every day," she said.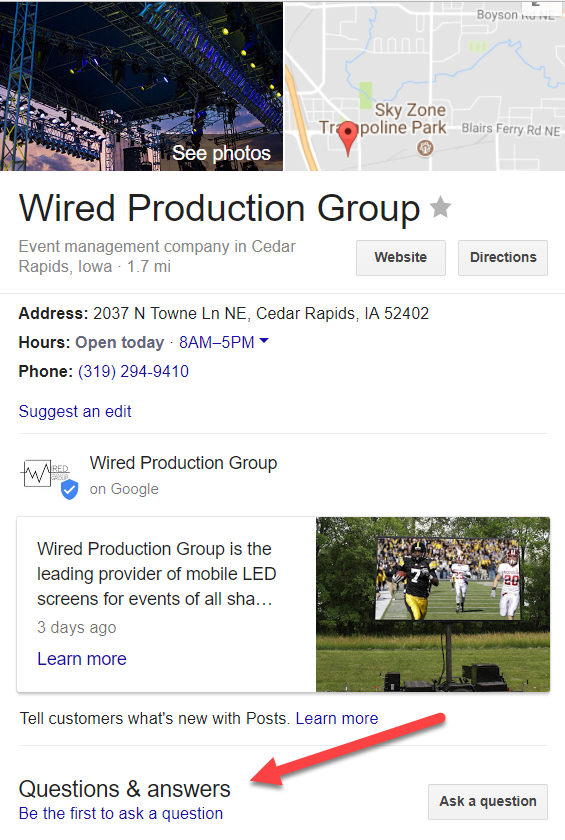 "People are used to going to work and working for other people and going home," she said. "But when you own a business, your brain is just rolling all of the time. Your business is always with you — morning, noon and night. If I were to sell this business and work for somebody else, I would be the best employee because I understand the challenges."
She has stayed focused on allowing the business to grow on its own.
"At the time I opened, I didn't envision anything. I've let it progress to what is has progressed to," she said.
About 75 percent of the bakery's business comes from special occasion and holiday orders, such as birthdays, weddings, Thanksgiving and Christmas.
There are three full-time and two part-time employees, which Ms. Powers said have been an important part of the success of the business.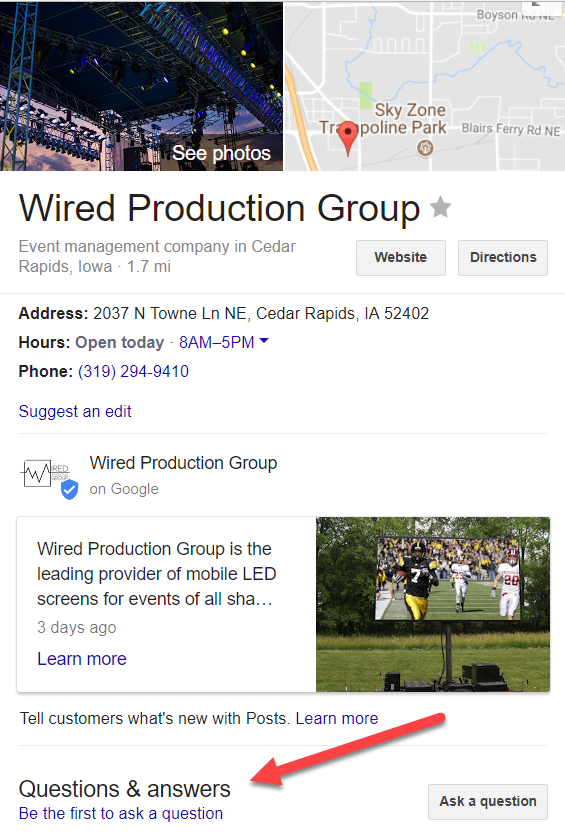 "We've hosted everything from bridge parties in someone's home and they want some little petit fours to an event the Englert is hosting with 200 people," she said. "It's totally full-service, all across the map."
For example, acts at the Englert like John Waters and David Cross have tried her pastries.
DeLuxe pastries are also available at the Cafe at Prairie Lights Bookstore, 15 S. Dubuque St., Iowa City, and the Press Café at the new downtown Cedar Rapids Public Library, 450 Fifth Ave. SE, Cedar Rapids. Ms. Powers notes she has also been selective to where her pastries are offered.
"We're not using shortening. Everything is made from scratch with butter, whole milk, heavy cream and eggs, all from within a 60-mile radius," she said.
For Thanksgiving and holiday pies, she uses local roasted pumpkin and apples from Wilson's Apple Orchard.
Ms. Powers has done very little advertising, though she gives away pastries for events around town to promote the business.
"I see a trend of growth every year. It's a small growth every year because it's organic. I try not to push it too much," she said. "I would like to think that growth is because of the product and the customer service."
Ms. Powers said she's happy with the gradual growth. She doesn't have plans to grow into a larger location or add other locations.
"I see the business continuing at a pace where it's growing at a consistent level. I'm happy with where it is," she said.
For more information, visit www.deluxecakeandpastries.com.