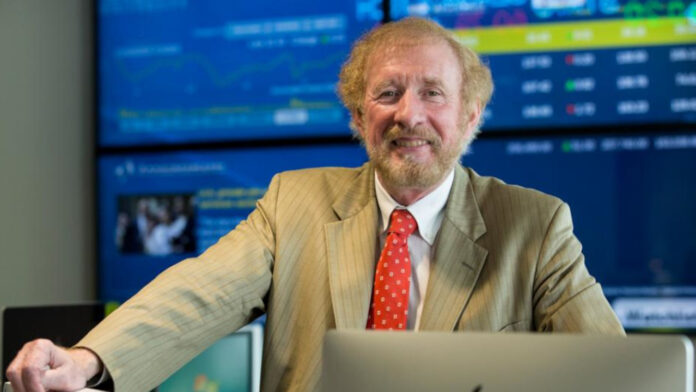 The Creighton University Rural Mainstreet Index (RMI) fell for the fifth straight month in September, sinking below growth neutral for a fourth consecutive month, according to the monthly survey of bank CEOs in rural areas of a 10-state region dependent on agriculture and/or energy.
The region's overall reading for September once again sank below growth neutral to 46.3, but it was up from 44.0 in August. The index ranges between 0 and 100, with a reading of 50.0 representing growth neutral.
According to the report issued Sept. 15, four of 10 bankers indicated that high and escalating farm input costs were the greatest economic challenge to their bank and area over the next 12 months.
The Creighton Rural Mainstreet Index for Iowa increased in September to 48.0, from 40.1 in August. Iowa's farmland-price index increased to 63.7 from August's 63.5, while the state's new-hiring index for September dropped to 52.3 from August's 55.9. According to the Office of Trade & Economic Analysis, Iowa has exported $1,441 million of agriculture products to-date in 2022, which represents an expansion of 116.2% from the same period in 2019.
"The Rural Mainstreet economy is now experiencing a downturn in economic activity," said Ernie Goss, Ph.D., Jack A. MacAllister Chair in Regional Economics at Creighton University's Heider College of Business. "Supply chain disruptions and inflationary pressures from higher farm input costs continue to constrain growth. Farmers and bankers are bracing for escalating interest rates, higher farm input costs, and drought."
James Brown, CEO of Hardin County Savings Bank in Eldora, reported that "initial farm customer reviews show good crop production and cash flow analyses."
More than one of five, or 21.4%, of bank CEOs reported drought impacts were the greatest economic challenge going forward. The region's farmland price index for September climbed to 61.1 from August's 60.0, marking the 24th straight month that the index has moved above growth neutral.
After falling below growth neutral in August, the farm equipment-sales index soared to 58.0 for September from 45.9 in August. The index has risen above growth neutral for 21 of the last 22 months.
The new hiring index fell to the growth neutral threshold of 49.2 from 52.0 in August.  Labor shortages continue to be a significant issue constraining growth for Rural Mainstreet businesses. Despite labor shortages, Rural Mainstreet expanded non-farm employment by 3% over the past 12 months. This compares to an identical 3% growth for urban areas of the same 10 states for the same period of time.
The slowing economy, strong energy prices and high agriculture input prices constrained the business confidence index to 40.7 in September, which was still up from 38.0 in August.
The home-sales index increased to a weak 46.2 from August's even weaker 44.0. The retail-sales index for September sank to 46.0 from August's 48.0. "Rising energy prices and higher interest rates reduced home and retail sales on Rural Mainstreet," Mr. Goss said. "This is the lowest home sales index since December 2016."