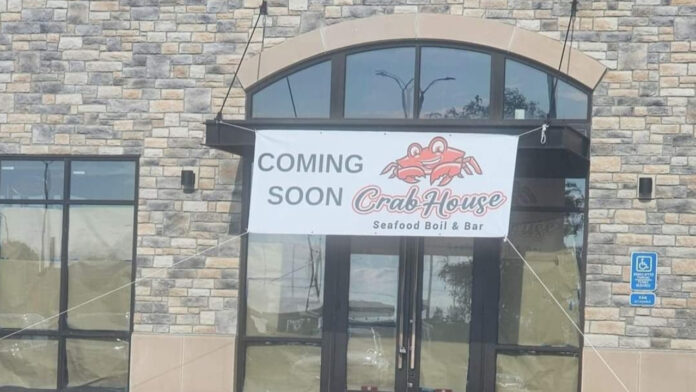 The Crab House, a new seafood restaurant, is set to open later this year in the building formerly occupied by Saucy Focaccia at Westdale Town Center.
A Google listing indicates the Crab House Seafood Boil & Bar restaurant will open Nov. 1 at 2360 Edgewood Road SW #100, replacing the Saucy Focaccia restaurant that opened at Westdale Town Center in 2020 and closed in 2022.
Interior renovations are already under way for the Crab House. No other details about the new restaurant were immediately available.
At least two other restaurants are in the works at the rapidly-growing Westdale Town Center. Napoli's Italian Restaurant, founded in Marion, is adding a second location at 2360 Edgewood Road SW Ste. 600, just south of WingStop, in a space formerly occupied by Noodles & Company. It's expected to open this fall.
And Boulder Tap House, which closed its Lindale Mall location in June, is building a new freestanding restaurant at 4515 Westdale Parkway SW. The restaurant is listed on the company's website as "opening soon," though a specific date hasn't been announced.