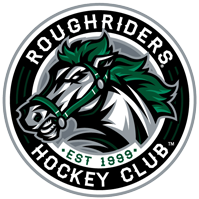 The Cedar Rapids RoughRiders have dedicated their March 25 game night to The ALS Association Iowa Chapter.
Proceeds from the post-game jersey auction, as well as $3 from any tickets purchased through the designated ALS ticket link, will be donated to the Iowa Chapter.
The game will begin at 7:05 p.m. at The Stable, 1100 Rockford Road SW,  Cedar Rapids, with doors opening at 6 p.m. Tickets may be purchased here by entering User ID "ALS".
Staff members from The ALS Association Iowa Chapter will be available during the game to spread awareness, answer questions and speak with attendees about ALS.