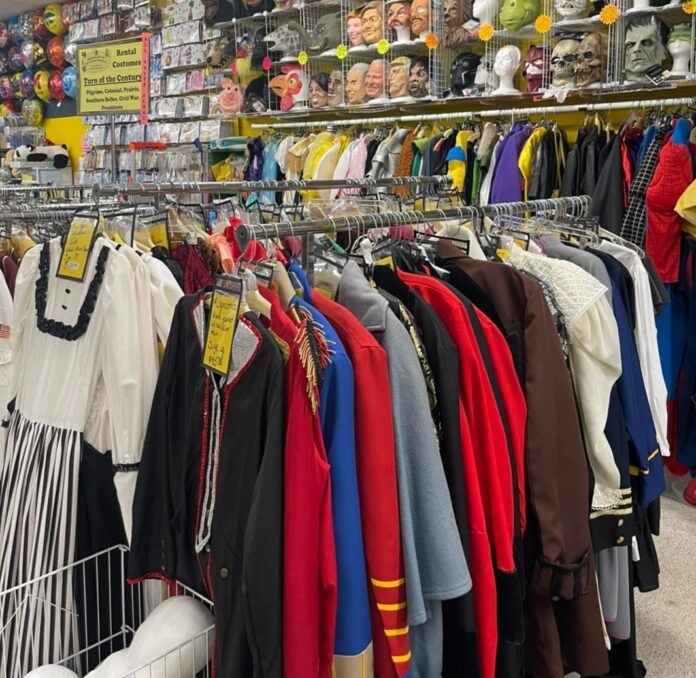 Jacob and Kimberly Cowger, owners of Balloons, Etc. & The Costume Emporium, 420 Second Ave. SE, Cedar Rapids, announced that the costume side of their business is closing.
Originally, the Cowgers had hoped to keep the costume shop open, and just sell off the rental costumes, but with the continued staffing issues, they have decided to close this part of the business.
Inventory liquidation is going on now with a 20% off sale. Discounts will increase leading up to Halloween. 
The Cowgers plan to continue operating as Balloons, Etc., offering balloon bouquets, deliveries, decorating and twisting entertainment. Balloons have always been their true passion, but having so many different areas added with The Costume Emporium, spread their focus too thin,. This has been a hard decision to make, they said, as they have enjoyed providing costumes to the Cedar Rapids community over the past 12 years.
Balloons, Etc. opened as a Balloon Shop in 2004 on Center Point Road NE. This location was flooded in 2008 but rebuilt and reopened until moving downtown in 2011. Wanting to keep a costume shop as part of the Cedar Rapids Community, costumes were added and the business became Balloons, Etc. & The Costume Emporium. Owners Jacob and Kimberly Cowger perform as Sparkles and Sprinkles The Clowns as well as professional balloon twisters known as the Balloon Buffoons.