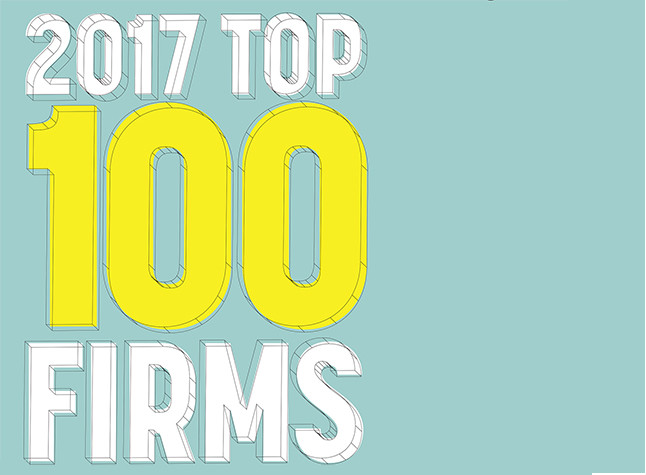 Accounting Today yesterday released its annual ranking of the nation's Top 100 CPA firms, with several in the Corridor reporting impressive growth.
The top 12 places on the list did not change from 2016 to 2017, with RSM US LLP coming in highest among Corridor firms. It ranked No. 5, with $1.85 billion in net revenue and 86 offices, including in Cedar Rapids, Iowa City and Waterloo. CliftonLarsonAllen, which has offices in downtown Cedar Rapids, ranked No. 9, with $755 million in revenue and 39 offices.
Dubuque-based Honkamp Krueger PLC moved up four spots from 2016, to No. 61, with $61.1 million in revenue and eight offices.
Minnesota-based BerganKDV also moved up in this year's rankings, improving one spot to No. 81. The firm, which has Corridor operations in Cedar Falls, Cedar Rapids and Coralville, generated $48.1 million in 2016.
CliftonLarsonAllen, Honkamp Krueger and RSM all additionally made the magazine's list of fastest-growing companies over the last year. Honkamp ranked No. 19 with 16.6 percent growth, while CLA took No. 20 at 16.1 percent. RSM ranked 30th, with 12.75 percent growth.
Overall growth among this year's class was 8.8 percent, according to the magazine's editors. That was slightly lower than 2016's pace, but still above the historic rate of roughly 8 percent. Firms with revenues between $100 million-$1 billion delivered above-trend growth for the year, increasing revenues by more than 10 percent, and adding staff at higher rates than the year before, they wrote.
Read about this year's list at the Accounting Today website.