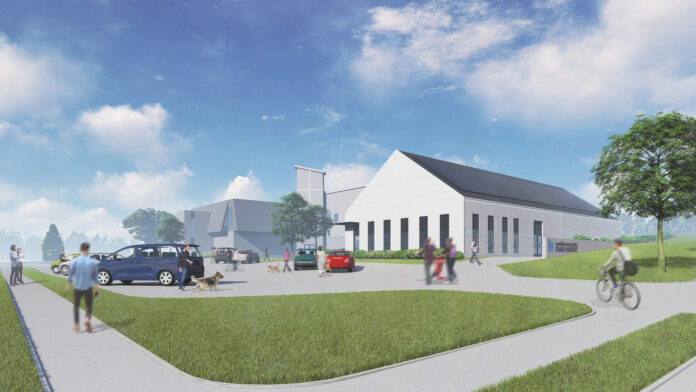 The Coralville Community Food Pantry fundraiser for a new, customized building has raised approximately $700,000, with more gifts anticipated but not yet official, according to Executive Director John Boller.
Shy of the $1.2 million goal so far, the 5,000-square-foot headquarters would allow the food pantry to add new programs and accommodate additional personnel necessary in creating a unique community space.
Although a sizeable amount of funding is still needed, Mr. Boller is "cautiously optimistic" that the goal will be met.
"I've been so grateful for the support that we received from our neighbors," he said. "So far, people have responded so enthusiastically and very supportive [of this plan]. Anytime we talk about this long-term vision, people get really excited."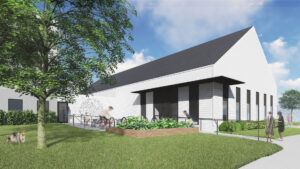 The food pantry hopes to reach its goal through pledges by Spring 2022. Several larger gifts are coming in over a multi-year period, meaning they will take out a construction loan since not all cash will be on-hand immediately, he said.
If all goes to plan, Mr. Boller anticipates a new food pantry could break ground as soon as December or January.
"More and more people are turning to us for supplies than ever before," said Mr. Boller, noting that demand for the food pantry has grown significantly in the last 18 months. "We're anticipating the needs for our services will continue to grow. So it's important that we have a space that can accommodate the need for securing more food, having more people in our building and making our services even more efficient for everyone involved."
His hope for the nonprofit is that a new building can transform the food pantry into more of a community space for different types of activities.
"We want to do some community building and have room for programming where community members can have other needs met to grow and build relationships," he said.
One of those programs they're planning to launch is a twice-monthly hot meal program – an idea in the works for several years. They've also discussed adding cooking classes, mobile health clinics, utilizing an outdoor gardening space, holding advocacy group meetings and having grill-outs and pizza nights in an outdoor cooking area, in addition to taking advantage of more pantry and storage space inside.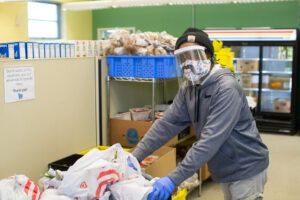 The pantry has operated out of the former Coralville Post Office, originally provided by the City of Coralville for free, since 2015. They realized they were outgrowing the space once they felt the constraints of their food storage and shopping space, as well as a desire to hire more employees.
The new building will be located on the empty lot attached to Coralville United Methodist Church at 806 13th Ave. The church donated the land for the project for free.
"It's incredibly generous," he said. "They were one of the original founders of the pantry back in the day. They've been deeply supportive over the years."
Serving as a free grocery store for Coralville and surrounding communities like Tipton and Oxford, items range from food staples to personal hygiene products. The food pantry has distributed 650,000 pounds of food in the last 12 months to around 3,300 people in the community through its food assistance program.
The building is being designed by Neumann Monson Architects and will be constructed by Hodge Construction.