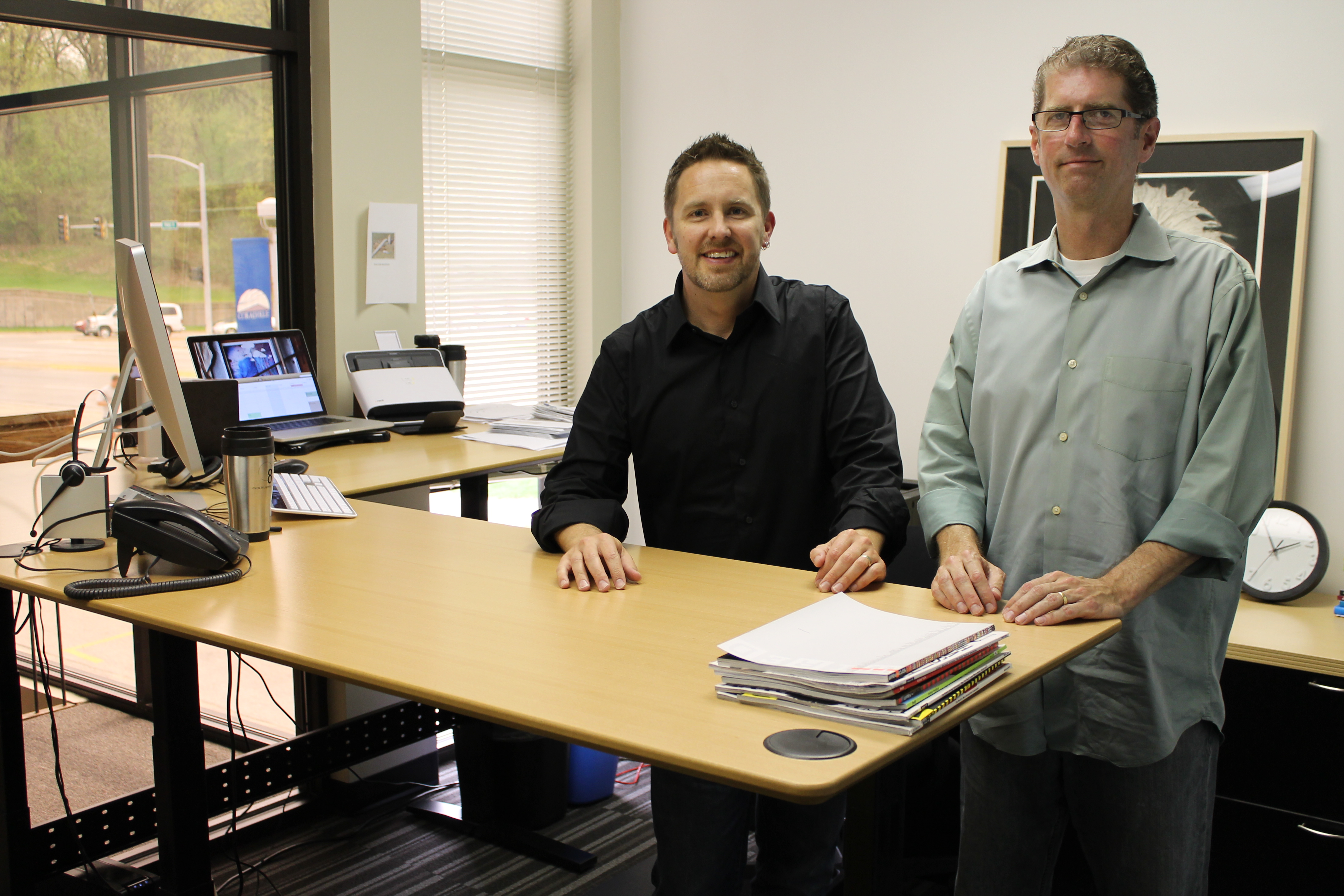 By Pat Shaver
IOWA CITY—Though its own website doesn't show it, ConnectFive is focused on improving online user experience.
The company is undergoing rapid growth and they haven't had time to focus on their own website, said Sean McKay, ConnectFive's president and founder.
Mr. McKay started ConnectFive in 2006 in Iowa City. He had been performing design and user-experience-based consulting work and landed a huge project. That led him to start the company. The multi-year project is with a Fortune 500 company that Mr. McKay wouldn't reveal.
"I've built the company (ConnectFive) to meet the demand," he said.
And grown it has; ConnectFive has experienced 620 percent growth over the last three years.
"Because of the traction and success, it grew and got to a point that it was way beyond what I could do as a single person," Mr. McKay said. "It was really an opportunity and it was capitalizing on it, which isn't easy."
Companies are becoming more aware of the importance of usability and design, he said, which has helped ConnectFive continue to grow.
"We believe in good design and that it's measurable," he said. "Our job as designers has changed."
The company combines user experience with strategy, design, usability and metrics; ConnectFive's five pillars.
"There are many companies that can do aesthetically-pleasing design. Ours is more complex; it's not easy," said Jeff Nock, who was brought on last year to do business development for ConnectFive. Mr. Nock had previously served as president and CEO of Goodwill of the Heartland, where he expanded the organization's mission fulfillment by 400 percent; before that, he had worked for ACT and software startups.
Mr. McKay said he brought Mr. Nock on because of his variety of experiences with nonprofits, corporate companies and startups.
"Our team is very technological. It's just a very creative group," Mr. Nock said. "They've got to be ahead of the curve and that translates into what we do."
One example of ConnectFive's work is helping a company redesign its website using performance-based studies and observations of user behavior. The goal is to understand who the user is, what motivates them and what frustrates them.
ConnectFive, located at 1210 Highway 6 W., Ste. 400, along the Coralville strip, will work with companies to help improve their websites, mobile apps, e-commerce sites and has even done work on digital dashboards in vehicles.
They apply research to the design in order to make the overall experience better for the user, which improves the company's return on investment.
"The world is becoming more online. You go to a brand to pay your bill, how easy is that?" Mr. McKay said. "With user experience design, there are not a lot of other companies in the state that do it. It's still a maturing process."
During the past seven to eight months, the company has added about seven employees, Mr. McKay said. There are now 10 employees and they are looking to add a few more.
As the company continues to grow, Mr. Nock said it is focused on expanding its team and client base, but is also looking at ways to develop a scalable software product that would provide companies some of the same tools used by ConnectFive.
ConnectFive has worked with Avanstar, Carlson Marketing Worldwide, Carol Healthcare, Chamilia Jewelry, Ciranda, Minneapolis Heart Institute, Starkey Laboratories and Sun Microsystems.
Before starting ConnectFive, Mr. McKay co-founded an interactive design firm, VO2 Media in Minneapolis. He also served as director of Interactive Media at Larsen, creating interactive design practice and web technologies when it was first emerging during the mid-1990s. He moved to Iowa City six years ago to be closer to family.
As a consultant, Mr. McKay worked with companies such as American Express, Cargill, Honeywell, NBC Sports, SPAM, Summit Brewing and the Minnesota Children's Hospital. He also taught interactive media at the Minneapolis College of Art and Design.
"Running a business and starting a business is very hard, but it brought back energy I had missed," Mr. McKay said. "The Midwest has common sense built into the culture and a good work ethic.