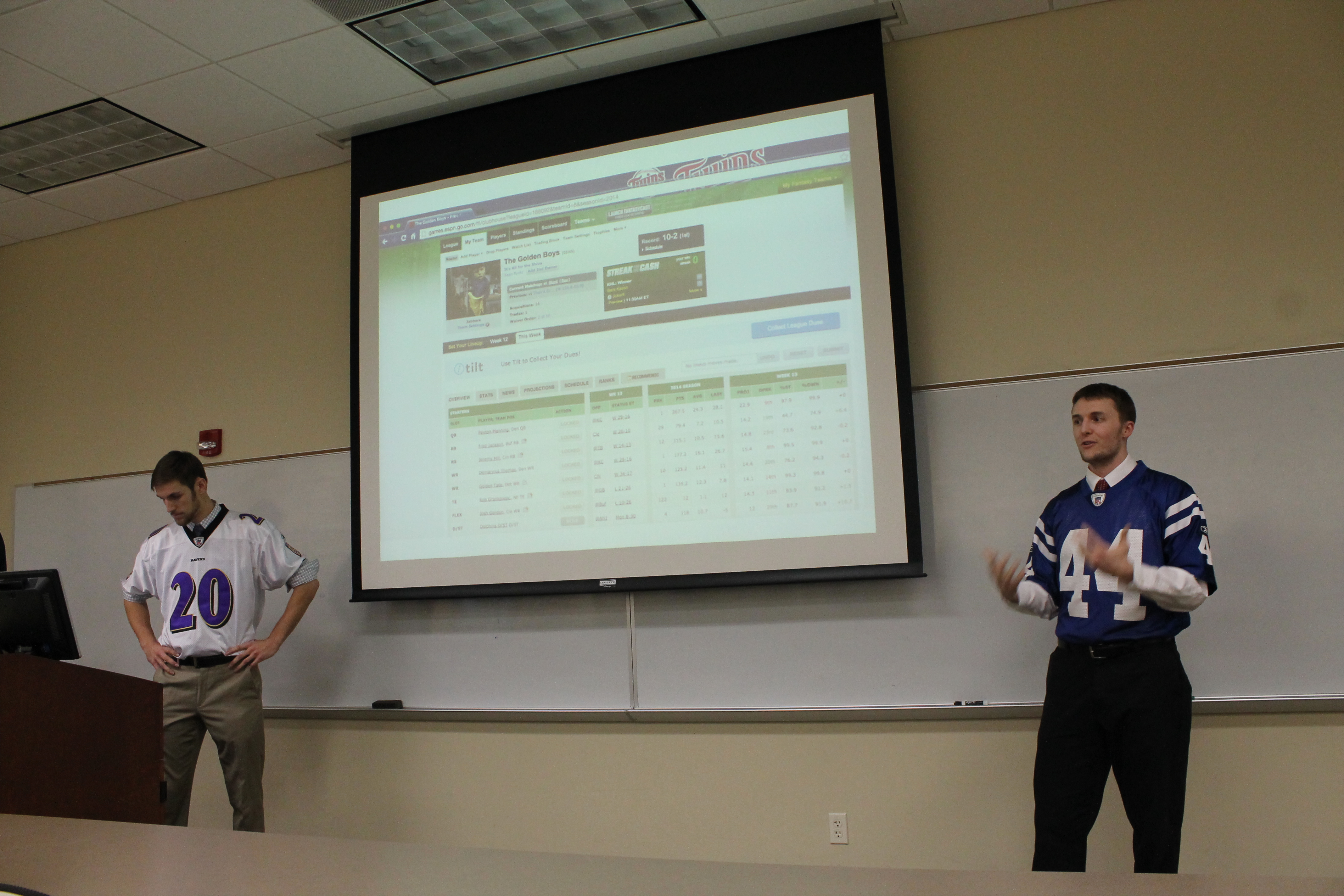 By Adam Moore
Six teams of Coe College business students gathered on the top floor of Stuart Hall to give their best startup pitches during the college's Dec. 9 Entrepreneurship Demo Day.
The teams presented their startup concepts as part of the college's Entrepreneurship class, which tasked students with developing and refining a single business concept over the course of the semester.
The businesses included Fantasy XP, a service designed to assist fantasy sports players; OwnUrNite, an app allowing bar owners to offer drink specials to potential patrons; MyPath, a social networking site designed for the college admissions process; Helpful Assist, a service connecting truck drivers with helpers; uMakeIt, an organizational and promotional site for craft enthusiasts; and Scan Saviour, an app designed to help users determine their skin tone and find matching cosmetic products.
For Brianna Hull, a senior business administration and public relations major on the MyPath team, the class and pitch were something of an educational capstone, the culmination of a number of business and personal lessons.
"It's pushed me to be comfortable in situations I've never been comfortable in, and it's taught me to be okay with not having it right the first time – or even the second or third time," she said.
According to Jay Chen, assistant professor of business and economics, a few of the teams indicated interest in continuing to develop their business models past the semester's end, although that's not necessarily the point of the class.
"Even if they (the students) don't have a plan to be an entrepreneur, they see the value of starting a business," he said. "This is important for the American dream and the American economy. We need to get young people interested in starting businesses."
The evening marked the second edition of the Demo Day event. Mr. Chen said that the class will be held again next fall, and that community members can expect even more diverse business ideas as more students become interested.